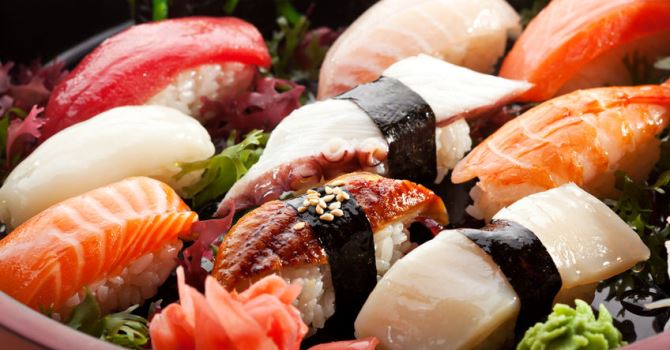 August 29, 2016
by Noriyuki Morimoto
Real Sushi is not made with plain raw fish. The fish is processed in some way, such as boiling, steaming, or marinating in vinegar or soy sauce.
Sushi restaurants have regular items, such as anago, kohada, and toro, which should be available at all times. You can go to a restaurant and enjoy them regardless of the season.
However, the fish may or may not be caught depending on the season, and even when they are caught, their sizes and tastes differ every day. But first-class sushi restaurants always have to provide the best taste. Their capability to meet that demand is the reason they qualify as first class.
If the chef processes the fish, say kohada, from the same location in the same way every time, the quality of the sushi will change according to the quality of the kohada. In order to maintain the quality of the sushi, the restaurant has to purchase the fish at the best location possible at the time, and adapt the process according to the conditions of the kohada, such as with subtle adjustments in the amount of vinegar.
Simply put, the restaurants have to process the kohada differently each day in order to serve sushi of a consistent quality. If the fish is processed in the same way every time, the resulting difference in the quality of the sushi will disappoint the customers looking for a traditional taste. The unwavering stance to protect tradition demands for delicate adjustments that reflect the changing conditions.
A long-term perspective, or consistency in management, might be the same as the tradition of a sushi restaurant. The business environment changes each day. Consistency is not to keep doing the same thing regardless of change, but to adapt to changes to protect meaningful values.
The same thing can be said for long-term consistency demanded in the field of investment. A long-term perspective in investment is not to continue the same thing regardless of changes in the environment, but to adapt to changes and doing one's best to protect important values. Now, what is the value that has to be protected in investment? The answer is easy: it is the asset value itself.
Protecting the tradition of Japanese sushi is not to stick to old-fashioned styles. The crucial factor is customer satisfaction. The preference of customers change, as will the conditions of the fish: pursuing better fish and better workmanship in an ever-changing environment is what it means to protect tradition. In this sense, long-term investment in the changing capital markets should be to protect asset value by constantly looking for new investments and changing to those that most suit the environment.
Profile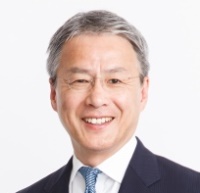 Noriyuki Morimoto
Chief Executive Officer, HC Asset Management Co.,Ltd. Noriyuki Morimoto founded HC Asset Management in November 2002. As a pioneer investment consultant in Japan, he established the investment consulting business of Watson Wyatt K.K. (now Willis Towers Watson) in 1990.