May 30, 2022
by Noriyuki Morimoto
For a person who loves books and collects books as a hobby, the joy of acquiring a book one has sought for many years is immeasurable. While the search itself is a source of joy, with the advent of the Internet, the way of searching has changed dramatically.
At online auctions, you can sometimes purchase extremely valuable rare books at remarkably low prices. This happens when the seller is ignorant of the value of old books, and with very few bibliophiles in the world looking for that particular book, no one else is bidding. However, the probability of such good fortune occurring is very small.
In a market where only antiquarian bookstores and collectors with specialized knowledge participate in transactions, information on the value of books is symmetrical. However rare the book may be, a small but constant number of transactions keep taking place, forming a stable market price that reflects the value of the antiquarian book. Hence, the probability of obtaining the book you are seeking becomes higher, but the price would also be higher. Moreover, this market is extremely narrow and small.
Online auctions instantly expand the narrow market by attracting a large number of beginners, which results in more opportunities for transactions, but without sufficient distribution of information on value, transaction prices will not reflect the fair value of the antiquarian books.
Now, as far as antiquarian books are concerned, which truly reflects the market principle: the wide open market on the Internet, or the narrow and closed market composed of specialists? In a wide open market, asymmetries in value information increase the likelihood of buying cheap, while the opportunity to buy is a matter of chance. On the other hand, in a narrow market supported by antiquarian bookstores with specialized knowledge, the symmetry of value information increases the probability of getting the book you want, even if you have to pay a higher price.
If the mission of the market is to reliably meet demand, the symmetry of value information seems to by key, and the essence of the market principle should be that prices are formed to reflect the object's value. The Internet is not a panacea.
Profile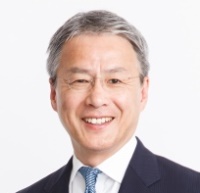 Noriyuki Morimoto
Chief Executive Officer, HC Asset Management Co.,Ltd. Noriyuki Morimoto founded HC Asset Management in November 2002. As a pioneer investment consultant in Japan, he established the investment consulting business of Watson Wyatt K.K. (now Willis Towers Watson) in 1990.