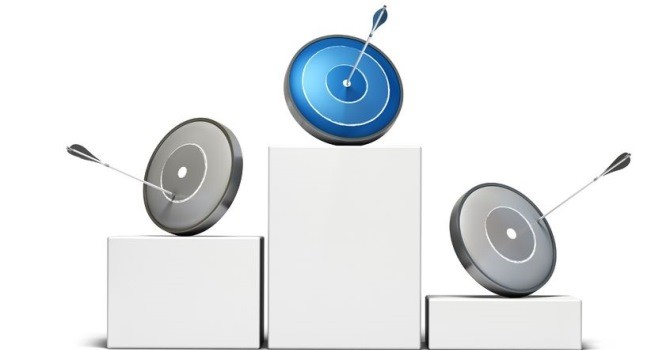 June 30, 2014
by Jeff Allan
Defining the Third Arrow
Future historians might remember Prime Minister Shinzo Abe primarily for his contributions in the form of Abenomics. Aimed at easing 20 years of economic stagnation, Abenomics is comprised of three initiatives that are popularly referred to as "arrows." The Abe administration moved to introduce the first two arrows throughout 2013. The third arrow, focused on structural reforms, is set for wholesale implementation starting this year.
This is good news for investors in the Japanese market, as the third arrow goes far to address a variety of outstanding structural and regulatory issues that have long been a drag on Japan's business environment. These initiatives are especially important given Japan's performance on the latest World Bank Doing Business 2013 report, where it ranked 24th overall out of 185 countries, and took 5th place from the G7 countries. Japan mostly suffered due to difficulties related to starting a business, paying taxes, construction permits, and registering properties. These structural reforms look to raise Japan into the top three of the G7 rankings. Overall, this phase of Abenomics has the potential to be the most vital to investors, adding to Japan's resurgent allure as a destination for foreign investment capital.
In Context of Abenomics as a Whole
The first two arrows of Abenomics targeted monetary policy and fiscal stimulus respectively. Monetary policy initiatives were geared toward increasing inflation, to jolt Japan out of its two decade long deflationary cycle. Fiscal stimulus put its emphasis on increasing government spending while simultaneously offering incentives to companies who had long complained about excessive corporate taxes.
Both of these initial tiers are generally macroeconomic in nature, targeting large, overarching issues that have beleaguered the Japanese economy since the burst of the 1980s bubble. Their effects, however, have quickly carried over into the business sector. The most visible example this is the devaluation of the yen and the resulting boost to export-oriented businesses. As noted by the New York Times, March saw the first wage raise in many years by companies like Toyota and Panasonic. On the domestic front, this was followed in April by the strongest retail growth Japan has seen in 17 years.
The first two arrows have paved the way for much-needed structural reforms that the third arrow promises to deliver. The third arrow, itself critical to medium-term growth potential, is now primed to capitalize on this momentum.
Structural Reforms in Brief
With these new structural reforms, the Abe government hopes to vastly improve the business climate in Japan, stimulate growth, and jumpstart demand for Japanese products and services. The reforms revolve around five key areas that are discussed here in more detail.
Accelerated Reforms
The Abe administration has their sights set toward substantial improvement and the way to start this is by fast-tracking structural reforms that can move through quickly on a fixed timeframe. These include initiatives to spearhead broader changes to domestic market constraints, stimulate private investment, promote business restructuring, and reestablish Japanese leadership in overseas markets.
Deregulation and Liberalization
One of the most ambitious aspects of this third arrow involves the deregulation and liberalization of several long-protected areas. Initial plans called for major overhauls in healthcare, energy, agriculture, and labor.
The Abe administration has encountered fierce resistance from special interests on nearly every front. This caused some plans to be revised while others were scaled back, initially generating some disappointment among investors who wanted to see liberalization reforms go further. Over time though, the general consensus has settled on the fact that the current scale of liberalization reforms is more realistic, and more likely to generate the necessary legislative and special interest support that the original proposals lacked.
Economic Partnerships
April saw the conclusion of a free trade agreement between Japan and Australia. This is the first of several economic partnerships that the Abe administration hopes to forge as part of the third arrow. Japan is also in discussion to join the 12-nation Trans-Pacific Partnership (TPP), which would be a monumental step towards opening protective areas of Japanese trade.
Special Economic Zones
At the end of March, the Abe administration announced the location of several special economic zones in Tokyo, Osaka, Kyoto, Kanagawa, and Chiba prefectures. These zones will act as a springboard for more radical reforms deemed too controversial for the country as a whole. The specifics have yet to be defined about how the zones will operate, but the thinking goes that successful reforms pioneered in these zones can then be applied at the national level with greater ease.
Sector Promotion
The Abe administration has recognized several business sectors that possess world-class potential, but lack the ability to gain traction in global markets without assistance. Abenomics' third arrow aims to provide promotional assistance to the healthcare, agriculture, energy, tourism, and infrastructure sectors to enable them to make more headway overseas.
What Reforms Mean to the Investor
Though it is too early to see the full effect of Abenomics, a few positive signs can be seen in the Japanese corporate sector. Japanese companies have been placing a much bigger emphasis on profitability while simultaneously displaying a more progressive shareholder-orientated culture. These companies have also seen marked improvement in the ROE gap that exists between themselves and their global peers.
Despite these positive signs though, consensus trades may dominate much of the foreign investment in the Japanese market. Some foreign investors have been buoyed by optimism for Abenomics, while failing to consider company fundamentals and valuations. This has driven up stock prices of many companies on little more than assumptions of Abenomics' potential success.
Bargains can still be found on undervalued, high-quality growth companies positioned to reap the benefits of Abenomics. More importantly, these companies can offer less volatility and better fundamentals than that of the broader market, without needing to rely solely on the success of Abenomics.