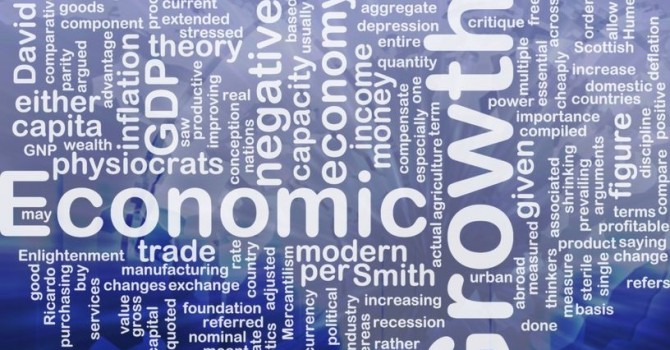 September 29, 2014
by Jeff Allan
Near the end of July, a spate of subpar Japanese economic data brought out the pundits. Exports had not grown as quickly as expected. Real wages fell. Abe's popularity was down. The general sentiment of the press can be summed up by a headline from a Financial Times article that declared, "Abenomics' arrows fail to hit their mark." However, at about the same time, Bloomberg also ran an article entitled, "Abenomics seems to be working." It is easy to understand how investors could be confused by these mixed signals and sentiments.
The Bloomberg article was of particular note because it outlined exactly where it felt Abenomics was seeing better success compared with other areas that still had room to improve. Article author Barry Ritholtz focused specifically on the third arrow of Abenomics and graded the progress of free trade, ease of doing business, innovation, capital investment, and foreign direct investment. These areas account for five of the primary goals of Abe's third arrow.
By the Numbers
Looking at these five areas, the question becomes "do they qualify as a success?" Or, at the very least, are they headed in that direction? To answer that, our article will take a look at the data presented by Bloomberg, and expand on their analysis.
Free Trade
Abenomics is targeting 70 percent of trade being covered under free trade agreements by 2018. Currently, just about 19 percent of trade activity is covered by FTAs. The Japan-Australia Economic Partnership Agreement was signed in early July, and was the first step toward increased FTA activity. Japan is currently in negotiations to participate in the Trans-Pacific Partnership (TPP), which would boost Japan's FTA trade by another 65.5 percent. Though slow, progress is being made with TPP, as Japan and the United States work through issues related to agriculture and automobiles.
Ease of Doing Business
Abenomics has a stated goal of establishing Japan among the top three easiest places to do business from Organization for Economic Co-operation and Development (OECD) members. Japan was ranked in the 15th spot on OECD's 2014 report. Since that ranking, the Abe administration has introduced several new initiatives that go far to address ease of doing business issues. Most recently, a cut in the corporate tax rate was approved. Also implemented this year, increased corporate governance, the introduction of the stewardship code, and an emphasis on improved shareholder culture have all served to make Japan a better place to do business.
Innovation
Under the third arrow of Abenomics, Japan is striving to become the world's top global innovator, according to World Economic Forum (WEF) rankings. Japan actually slipped from 4th place to 5th in the latest rankings covering 2013-2014. Despite this setback through, the WEF noted in their Global Competitiveness report that Japan does not lack for innovation as much as it is still contending with "severe macro-economic weakness."
Capital Investment
Another major objective of Abenomics was to restore capital investment to pre-Lehman Shock levels within the coming three years. That amounts to boosting capital to 70 trillion yen. Inexpensive borrowing and higher profit margins helped increase total capital investment to 67 trillion yen for 2013, putting it on track to hit next year's target.
Foreign Direct Investment
The last area covered in the Bloomberg article is the Abenomics' goal of attracting 35 trillion yen in Foreign Direct Investment (FDI) by 2020. Last year saw an increase of inbound FDI of about 33 percent, which accounted for just over 10 trillion yen. The first quarter of 2014 also continued to see an accelerated pace of FDI. There is still progress to be made, but they note that the growth is on track.
Other Aspects to Consider
Not included in the Bloomberg article?and overlooked by much of the mainstream financial media?are other areas of the third arrow, which have also seen their own successes. Both the tourism and "Womenomics" aspects of the third arrow have yielded impressive results.
Japan had more than 10 million foreign visitors in 2013, which was an increase of 24 percent from the prior year; a record for Japanese tourism. Meanwhile, many visa restrictions for visitors from ASEAN and other countries have been relaxed, opening the door to future growth in the sector.
The Womenomics initiative has seen the addition of half a million Japanese women to the workforce, since the Abe administration came to power. Employment of Japanese women between the age of 25 and 44 is currently just under 70 percent.
Taken in Context
There is no denying that Japan's Q2 economic data was less than stellar. The GDP contracted by -1.7 percent or an annualized -6.8 percent, while other numbers, like domestic demand and consumption, also saw related declines. Critics were quick to jump onto these figures as a sign that Abenomics had somehow failed. The reality, though, is that these figures were in accordance with market expectations as evidenced by the relative calm of the Nikkei and the yen.
With the April increase of Japan's consumption tax, consumer spending was heavy in the months leading up to the increase. This was reflected by the GDP's 6.1 percent increase in Q1, and then its sudden drop. Going forward, economists are predicting a positive increase for Q3, with consensus estimates looking for a 4.1 percent annualized increase to GDP. Several early indicators seem to support this optimism, as July new car sales saw an increase?the first one in several months. Likewise, consumer confidence is on the upswing, according to data from UK Trade and Investment (UKTI).
It is easy to write off the early successes of Abenomics as only a result of monetary easing and fiscal stimulus. Nonetheless, while the consumption tax increase may have skewed Q2 results, there is little doubt the third arrow has played an equally important role to help revive Japan's economy.