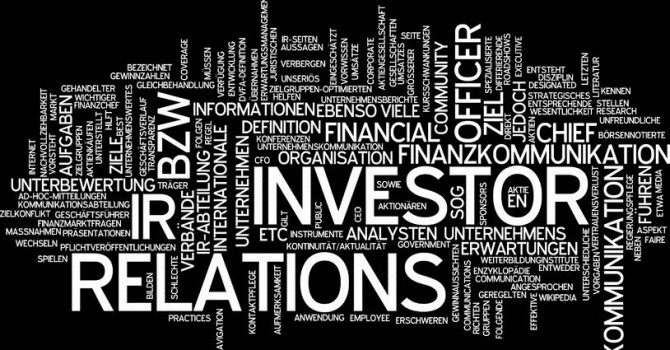 August 18, 2014
by Jeff Allan
Foreign activist investors have a relatively brief, but colorful history in Japan. Hostile tactics?that saw great success in markets like the United States?ran into obstacles early on in Japan. It is fair to state that the management at Japanese corporations has always viewed shareholders as having limited rights. In the case of activist shareholders, company management has been especially reluctant to allow interference by these funds.
The perception that activist investors are only concerned with short-term gains and stripping companies of their cash reserves is a popular one in Japan. Both corporate managers and domestic investors alike share this view. As a result, proxy battles have rarely gone in favor of activist funds. Domestic investors are quick to align themselves with Japanese management in what they consider best for the company's health.
However, the tide may be changing for activist investors and Japanese companies though. A slew of reforms contained within the third arrow of Abenomics, the creation of the country's new Stewardship Code, and the introduction of the JPX-Nikkei 400 are poised to put pressure on corporate management, in a way that activist investors have always desired. But, will it be enough to compel genuine change that leads to better profitability?
A Brief history of Foreign Activists in Japan
From their roots as corporate raiders during the heyday of hostile takeovers in the 1980s, activist investors have slowly morphed in name and tactics over the last three decades. The group made their first notable foray into Japan with T. Boone Pickens' doomed 1989 attempt to win a seat on the corporate board of Koito, a Toyota parts supplier. Although that particular incident had several complex facets, two things were clear at the conclusion: Foreign activists expected to employ the same tactics that worked so well for them on Wall Street, and that the Japanese corporate regulatory environment was going to represent a very unique challenge to these type of tactics.
Since Pickens' failed attempt with Koito, little has changed in the way that activist investors have engaged Japanese companies. This became painfully evident during the mid-2000s with activist funds making bold claims about "educating Japanese companies," backed by aggressive proxy fights and public relations campaigns.
Activists started heavily buying into the Japanese market around 2004 in anticipation of a possible recovery resulting from then Prime Minister Junichiro Koizumi's policy reforms. Investments by funds including Steel Partners, Cerberus Capital, and TCI caught much media attention. By 2008, foreign funds owned around 30 percent of Japanese shares and accounted for 60 to 70 percent of trading on the Japanese exchange.
When Lehman shock hit, the Nikkei fell about 25 percent causing activist shareholders to make increasingly aggressive demands for Japanese companies to improve profitability. These demands were met with predictably bad results. From the 23 takeover attempts since 2000, only seven have actually been successful, according to data from the Wall Street Journal.
The failure of activist funds seems to hinge on the earlier-mentioned perception that activists are vultures, only interested in short-term gains. This, combined with the use of overly blunt tactics has won few friends among Japanese businesses. The carrot-and-stick strategy is a prudent one for funds investing in Japanese companies, but so far, foreign activist funds have mostly preferred to rely on the stick. It is reasonable to assume that the failure of activist investing in Japan can be directly linked to this approach.
Changes to Corporate Japan
On the Japanese corporate side, investor complaints about poor governance and a lack of shareholder-oriented culture are very legitimate. Traditionally, Japanese companies put the interests of employees, partners, and bankers far above those of investors. In 2008, Takao Kitabata, the vice-minister of the Ministry of Economy, Trade, and Industry (METI) said, "To be blunt, shareholders in general do not have the ability to run a company. They are fickle and irresponsible. They only take on a limited responsibility, but they greedily demand high dividend payments."
Kitabata's comments seem to sum up the collective feelings of how many in the old guard feel toward shareholders, whether those investors be domestic or foreign. This had been the pervasive attitude for decades at Japanese companies that led to much investor frustration.
Recognizing the challenges this posed to the long-term health of the Japanese market, Prime Minister Abe set out to address several of the major concerns through Abenomics reforms and related initiatives. As of last June, the Japanese parliament had passed legislation requiring companies to appoint outside directors. The law is expected to go into effect next April, but already three-quarters of the companies from the first section of the Tokyo exchange have appointed outside directors.
The outside director requirement comes just a month after Japan also implemented its own version of the stewardship code, modeled after the one successfully used in the UK. The new code aims to help institutional investors better reflect their opinion to corporate management, while simultaneously improving corporate governance. As of July, 130 companies had already signed on to the new stewardship code. Though not legally binding, the code operates on a "comply or explain" basis.
Another important nod to foreign investors was the creation earlier this year of the JPX-Nikkei 400. This new index puts an emphasis on the quality of companies, looking particularly hard at return on equity (ROE), operating profit, and market capitalization. The index also favors companies that have appointed outside directors, implemented International Financial Reporting Standards (IFRS), and publish English earnings information on TDNet.
Taken as a whole, these changes cover many of the most important reforms that international fund managers had long sought.
A Virtuous Circle
It should go without saying that many of the changes implemented by the Abe administration go far to advance the interests of activist shareholders. Much of what would have previously required a proxy battle and public relations campaign can now be accomplished through guidelines laid out in the stewardship code and external director legislation. Likewise, the more accepted the JPX-Nikkei 400 becomes by investors, the more companies will strive to meet the criteria to be included on this index.
Institutional investors widely anticipate that this bout of recent changes will create a virtuous circle that leads to vast improvements in Japanese corporate governance and profitability. Future initiatives?such as the expected corporate governance code?will further serve to enhance this favorable environment for activist investors in Japan.
An apparent softening in activist shareholder attitudes seems to be taking hold gradually. Third Point, a US-based hedge fund led by activist Daniel Loeb, recently made investments in both Sony and IHI, sparking speculation that proxy battles would follow. Attendees to Sony's general shareholder meeting in June, however, were disappointed when no one from Third Point appeared at the meeting. Instead, Third Point has quietly nudged Sony and IHI to make changes to underperforming assets. Other activist funds seem to be following a similar course with recent investments.
The Abe administration's recent initiatives to improve corporate governance and shareholder culture are a boon to activist shareholders, who previously found very little success in the Japanese market. These initiatives enable activists to accomplish what was previously difficult-to-impossible when faced with uncooperative management, potentially opening the gates to a golden age of activist investing for Japan.