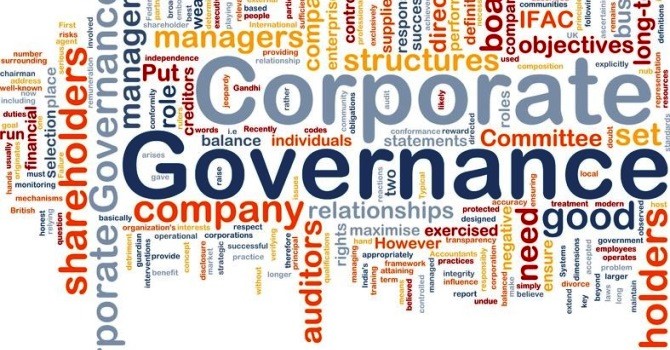 November 25, 2014
by Jeff Allan
New Code to Join Recent Stewardship Code in Improving Corporate Governance
Institutional investors have made a favorite topic of corporate governance in Japan over the last 10 years, but it was not until Prime Minister Abe came to power in 2012 that real change took place across widespread aspects of Japanese business. While prior administrations have faced an uphill battle to push through meaningful initiatives to improve the governance situation, Abe has made these changes a fundamental aspect of his so-called "third arrow" of Abenomics.
We have previously talked at length about the JPX-Nikkei 400 and how it is aimed at rewarding those companies, which place a focus on improved quality, profitability, and ROE. Likewise, Japan's newly implemented stewardship code goes to great lengths to help bring some accountability to the institutional investor side and how they work with the companies they invest in. Together, these two initiatives have put Japan further ahead compared to 18 months ago. The coming corporate governance code will be the final part of a trifecta that finally settles many of the outstanding issues related to modernizing Japan's system of corporate governance.
As evidence of the change happening in corporate Japan, when the stewardship code was implemented, nearly 130 companies immediately signed it. There is little doubt many companies are eager to adopt these measures that will help improve corporate governance, and as a result, increase their appeal to foreign investors.
The Need for a Corporate Governance Code
As recently put in a New York Times article, Japan has been historically plagued by a system that encouraged cross-shareholding where companies would own shares in one another, effectively creating a buffer against pressure by outside shareholding interests. This culture was further propagated by the internal promotion of senior executives and board members that controlled many of Japan's largest firms. Though issues of cross-shareholding and boards populated by only internal directors have been on the decrease in recent years, there is still room for improvement. A frequently cited example by media outlets, like the Economist and the Wall Street Journal, is the 2012 Olympus accounting scandal, which could have potentially been averted with better corporate governance.
The good news is Japan is in a much better position with regards to governance than it was just as recently as 2012. Six out of every 10 companies listed on the Tokyo Stock Exchange have appointed independent external board directors, compared with only three out of 10, four years ago. Even long-time holdouts like Canon and Sony have finally appointed outside directors to their respective boards.
Despite the positive direction that things have taken, though, the corporate governance code is seen as a necessary step to codify the expectations placed on Japanese companies. To that end, Prime Minister Abe announced in June that a corporate governance code would be introduced in 2015. An expert panel is expected to have recommendations for corporate governance best practices ready by later this autumn.
The Bigger Picture
As noted previously, the corporate governance code is meant to be part of the trifecta that includes the stewardship code and the JPX-Nikkei 400, as a way to provide a holistic approach to improved corporate governance and, ultimately, better shareholder-oriented culture within Japanese companies.
On their own, the stewardship code and JPX-Nikkei 400 are unable to accomplish all of Prime Minister Abe's corporate governance goals. For example, while the JPX-Nikkei 400 does have external director provisions, the implementation is in no way mandatory for companies not included on the index. Similarly, the stewardship code provides a way for institutional investors to be better stewards for companies they invest in, but lacking the disclosure rules that would be provided by a corporate governance code, it limits the ability for these investors to act in this capacity.
In the words of the Economist, the corporate governance code will give the stewardship code "backbone", and will go far in setting more companies on a path that would allow for inclusion on the JPX-Nikkei 400.
What to Expect
While recommendations for best practices are still being drafted, we do know a few things at the moment about what can be expected with the new governance code. To start, the new code will be based on the Organization for Economic Cooperation and Development (OECD) corporate governance principles. The government, together with the Tokyo Stock Exchange expect to have a final draft drawn up within a year that outlines the responsibilities of executives, board directors, and any other stakeholders within Japanese companies.
Earlier proposals by the Liberal Democratic Party (LDP) circulated in May called for the appointment of at least two independent external directors, and a reduction in the amount of cross-shareholding at companies. The external director provision seems to have encountered the most debate. In a recent article with the Diplomat, Nick Benes, who heads the non-profit Board Director Training Institute of Japan (BDTI) expressed his opinion that the final draft will likely include wording to the effect of "multiple" external directors. This would effectively open the door for anywhere from two directors to a third of the entire board.
Furthermore, under the LDP proposal the Japan Financial Services Agency (FSA) would make the plan mandatory for companies listed on the Tokyo Stock Exchange. Like the stewardship code, the corporate governance code would be applied on a "comply or explain" basis, where companies would need to provide an explanation for why any portion of the code was not implemented.
The Market Awaits
In his efforts to improve confidence in Japanese companies by overseas investors, Prime Minister Abe has arguably seen the most success of any Japanese leader, since the collapse of the bubble economy. It could not have come at a better time either. The increased presence of foreign investors?who now account for ownership of nearly 31 percent of Japanese shares?is putting unprecedented pressure on the Japanese market to realize improved growth and ROE. The introduction of the corporate governance code will be a major milestone that helps maximize the potential of Japanese companies.