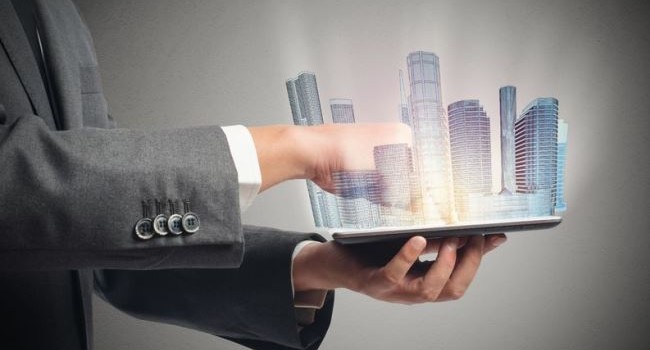 June 6, 2015
by Jeff Allan
 Last summer, we wrote about a resurgence in Tokyo's commercial property sector. It was exactly a year ago that the Wall Street Journal had proclaimed that Tokyo's property market was back "on top of the world," having surged 71 percent compared with a year earlier. The buoyant optimism around Tokyo's commercial property market continues, and both private equity and sovereign funds are taking advantage of the growth.
 Bloomberg notes that land prices in Tokyo's three largest metropolitan areas have gained for the second consecutive year. Increases in property prices have coincided with monetary stimulus from the Bank of Japan, which has lowered borrowing costs to record levels. Likewise, investors are seeking better yields on investments, while many funds have had a shortfall of Japanese real estate in their global portfolios. Cumulatively, this has created a very favorable environment for Japanese commercial real estate, with Tokyo reaping the bulk of the activity.
Tokyo Commercial Property by the Numbers
 Overall, Tokyo's commercial property prices rose 2.9 percent in 2014 after seeing a 2.3 percent increase in 2013. Funds have maintained their optimism about Tokyo's property prospects. Dr. Megan Waters, who heads research for JLL Asia Pacific Capital Markets, recently told Reurope that from the 25 major office markets across the globe, they expect Tokyo to be a star performer for both rent opportunities and capital value appreciation.
 The same Reurope article quoted a research report by Cushman & Wakefield highlighting vacancy rates for Grade-A offices in Tokyo have tightened to well below 5 percent, as improved performance in the corporate sector is compelling many companies to relocate.
 Dr. Waters went on to note that Tokyo rents have risen for 12 consecutive quarters since 2012, and her firm expects that rent prices will continue to rise by as much as 30 percent over the next five years. She sees these figures as a sign of solid and sustained upturn in demand within the Tokyo commercial property sector.
Funds Look to Tokyo Commercial Property
 Last year saw a significant amount of activity by global private equity funds that were looking for opportunities in Tokyo commercial property. More recently, global wealth funds have also been looking to Tokyo to take advantage of the rising prices of commercial property. Long-term pension funds, in particular, have sought ways to lift positions that are often underweight with Japanese real estate, said Kisaburo Ishii of Japan's Ministry of Land, Infrastructure, Transport and Tourism (MLIT) as quoted by Bloomberg.
 Most recently in the news was Norway's US $870 billion wealth fund, as it prepares to purchase properties in Tokyo. This came after the fund thoroughly examined Asian markets in search of prospective real estate opportunities. The fund announced its intention to pursue opportunities in Tokyo near the end of March. This news comes on the heels of other major deals like the Singapore sovereign wealth fund GIC's US $1.7 billion purchase of a building near Tokyo station, and Blackstone's US $1.6 billion acquisition of GE Japan's residential property business.
 The outlook remains positive, as a recent survey by real estate investment association ANREV revealed. From the private equity investors surveyed, more than 45 percent expect to invest in Tokyo commercial property within the current year.
Challenges for Foreign Funds
 Historically, foreign real estate investors have been at a disadvantage in the Japanese market. Japanese real estate firms and trusts have been able to move quicker, understand the intricacies of the market better, and often obtain cheaper financing for deals. According to Bloomberg, 16 percent of real estate deals greater than US 10 million were cross-border investments. That was an increase compared with the previous year, but still far less than the 25 percent of 2007.
 Despite the obstacles, however, many foreign funds understand the importance of Japanese properties to their portfolio. This was evident at the inaugural MIPIM real estate conference held near the end of May in Tokyo. MIPIM saw more than 2,500 participants from 30 countries, and included 335 delegates from institutional investors looking at the opportunities available in Japan.
Property Bubble Risks
 There has been talk among some analysts about the risks of a bubble forming in Tokyo's commercial property market. The concern has emerged as the property market continues to advance, even as other areas of the economy have not remained on par. Mizuho Securities has also cautioned investors of the potential for a bubble due to the BOJ's monetary stimulus policies.
 MLIT's Ishii downplayed these concerns to Bloomberg. He noted that Japanese land prices actually decreased 0.3 percent last year. He also said that land prices have only risen twice on a year-to-year basis at any point in the previous 24 years, accounting for the period since the last Japanese property bubble burst in the early 1990s. He added that he does not see the same type of speculative buying one would find in the run up to a bubble.
Considerations and Opportunities
 Tokyo's commercial property sector has demonstrated remarkable and sustained growth over the last two years. The current situation represents an attractive opportunity to institutional investors, especially within commercial office properties in terms of rental income and value appreciation.
 Foreign funds should strive to better understand the dynamics of the Japanese property market, though, so they are in a better position to more quickly react to opportunities and execute deals. This will allow them to maintain an even footing with their Japanese counterparts.