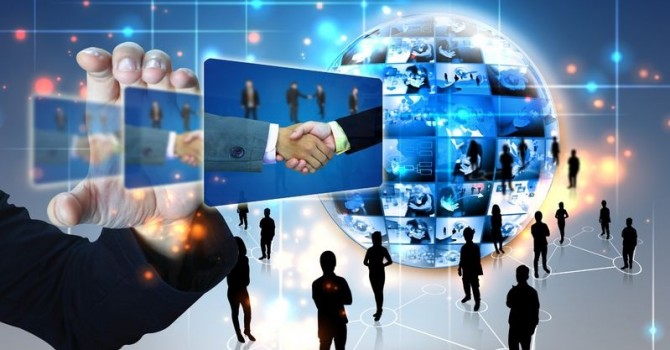 September 1, 2014
by Jeff Allan
Both cross-border M&A activities and overseas expansion efforts represent an increasingly important facet of profitability growth for Japanese companies. The stronger yen of the pre-Abenomics era saw record M&A activity that topped US $92 billion between 2011 and 2012. This capped nearly a decade of increased M&A activity as companies looked abroad for lower operating costs and improved market share.
Perhaps no company better exemplifies this trend of outward expansion than Fast Retailing Co. Though it owns several notable chains including J Brand, Comptoir des Cotonniers, and G.U., it is probably best known for its ubiquitous clothing chain Uniqlo, which can be found throughout Japan.
Founded with a single store in 1984, Uniqlo had grown to 100 stores by 1994. Uniqlo ballooned to 855 stores in Japan by 2014. It is difficult to walk through any urban center of Tokyo without passing a Uniqlo store. As impressive as that number is, Uniqlo is only expecting modest 6.5 percent growth this year in the Japanese market, where it plans to open a mere 10 new stores.
The real excitement at Uniqlo can be found in its growth overseas . In August 2013, Fast Retailing reached 1 trillion yen (nearly US $10 billion) in sales, a major milestone for any Japanese company, and the first time that any Japanese apparel company had ever reached this threshold. Much of this figure can be attributed to the impressive sales growth of its overseas operations. Fast Retailing chief Tadashi Yanai hopes to boost sales to 5 trillion yen by 2020, and expects 3 trillion of that will be from overseas sales.
State of Affairs
Uniqlo's phenomenal success overseas is an exception for a modern Japanese company. In 1995, Japanese companies accounted for 141 of the businesses on Fortune's Global 500 list and generated over 35 percent of the revenue by companies on that list. In 2010, only 68 Japanese companies are on the list and these account for just about 11 percent revenue. What happened and how can Japanese companies reach the levels of success that Fast Retailing has found in global markets outside Japan?
An in-depth piece in the Harvard Business Review points to the fact that many of the same things that initially made Japanese companies globally successful during the 1970s and 80s, are the same factors that led to their later failure. The article argues that failure in global markets was a result of combined factors that included:
Business models that worked in Japan failed to adapt to localizing factors of the target overseas market
Lack of experience in markets with high amounts of competitiveness and diversity (such as the United States) that did not have the then-existing protections of the domestic Japanese market
No prior exposure to diverse labor forces where uncooperative, and even hostile, participants had different interests than those of the company
Overly homogenous leadership where 98 percent of top executives at Japanese companies on the Fortune Global 500 are Japanese
To be fair, much has changed at Japanese companies over the last decade. Many of the protections of the Japanese domestic market have been eliminated while foreign direct investment (FDI) is far higher than it was in 1995. Japanese companies have learned to compete in increasingly diverse markets both domestically and overseas.
The Biggest Challenge
However, certain obstacles still exist. In the HBR article, a Japanese executive went on record as saying that he did not want to hire managers who were "too American or German" because they would not fit into the culture of the company or its way of doing things. Many sources suspect that this management homogeny is the key factor preventing Japanese companies from succeeding overseas.
Research by HBR suggests that as a company's international revenues approach 50 percent, but less than 25 percent of that company's management comes from foreign markets, it will be increasingly difficult to succeed globally.
As noted previously, less than 2 percent of the top management of Japanese companies on the Fortune Global 500 are foreign. Compared to 20 percent for European companies and 17 percent for American companies, Japan lags significantly behind its market peers.
A lack of leadership diversity presents a very real risk that companies will not be prepared to face the unique issues that arise in global markets, including the other three points (business model, market diversity, and labor diversity) as highlighted in the?HBR article.
Preparing for Overseas Success
Management diversity is a serious issue with Fast Retailing. Earlier this year, Bloomberg reported that the company went to great lengths to hire key executives from Wal-Mart and Esprit?among others?to help lead their global expansion efforts. Fast Retailing CFO Takeshi Okazaki said that, "We hired them for their knowledge and experience in overseas markets." Considering Uniqlo store sales grew more than 40 times faster overseas than it did in the domestic market last year, Fast Retailing appears to have figured out the formula for foreign markets.
There are a few steps Japanese companies can take to help develop this type of global-minded thinking that is so critical for success overseas.
Expatriation
HBR points to early expatriation of high-potential leaders as critical for Japanese companies to develop the type of open-mindedness that will help them face issues that arise with global markets. They caution though that expatriation should generally be for periods longer than six months to help break through the temporary assignment "cocoon" mentality that short-term expatriates often embrace.
"In"patriation
Bringing key members of foreign management teams into the head office helps them develop relationships that foster global success. Despite the capabilities of video conferencing, social media, email, and other recent technical innovations, nothing compares to the experience of face-to-face contact when building trust among management. Following the example of multinationals like Nestle, Colgate-Palmolive, and Pepsi, Japanese companies can cultivate relationships with their foreign executives that will later serve to increase the cohesiveness of their overseas operations with the Japanese headquarters.
Education
Leadership development programs are key to exposing high-potential staff to training that will prepare them for the challenges they will face in foreign markets. Successful multinationals make these programs a required part of advancement to more senior levels of management. Though some Japanese companies do offer this type of leadership development, many critics point to the fact that the Japanese programs are often conducted in Japan and with only Japanese participants, eliminating any potential benefit that participants could get from a more diverse setting and experience.
Thriving on the Outside
As companies like Fast Retailing have demonstrated, success outside of Japan is one of the best ways to achieve growth that would otherwise not be possible in the domestic market alone. Sectors including technology, healthcare, and energy all hold tremendous potential for overseas markets. The key for Japanese companies will be to build management teams that understand and adapt to the complexities of foreign markets to help realize corporate objectives outside of Japan.