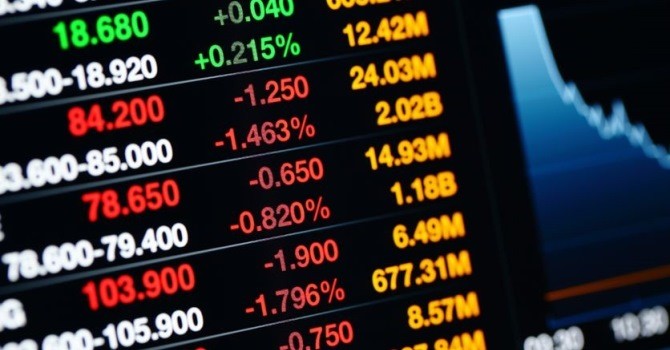 November 10, 2014
by Jeff Allan
Last November, a panel of experts recommended that Japan's Government Pension Investment Fund (GPIF) move away from the Japanese government bond-heavy strategy it has pursued over the last decade, and instead look to more rewarding, albeit riskier, approaches that favor dynamic asset allocation. The panel's recommendations suggested that GPIF and similar public funds move into areas such as infrastructure, venture capital, real estate, commodities, and private equity. At that time, GPIF had a 60 percent allocation to low-yield Japanese government bonds, which were offering just around a 0.6 percent return.
By the early part of this year, market expectations began to intensify that GPIF would decrease its domestic government bond holdings to around 40 percent, while increasing Japanese shares to 20 percent?up from its then current 12 percent target. Buoyed by optimism, the Topix index saw a 5 percent increase for the second quarter as investors speculated about the timing and size of potential GPIF purchases. This compared favorably against a 7.6 percent decrease for the first quarter of the year.
This rebalancing has the potential to be the biggest on record by a single fund with some estimates putting the value at more than US $200 billion. For GPIF, it is the opportunity to realize a greater nominal yield than the average 1.8 percent it has seen over the previous 10 years. Meanwhile, for investors, a 20 percent target for Japanese equities would translate 3.73 percent of upside in the Topix, according to data from Morgan Stanley MUFG Securities Co.
Understanding GPIF
Overseeing assets that are worth as much as Mexico's entire economy, GPIF is the world's largest retirement fund. As of September, GPIF had $1.2 trillion under management. Critics had long bemoaned GPIF as being more concerned with saving to preserve income, rather than adopting more aggressive strategies that would enhance investments. Such sentiment that led to the panel recommendations in November, at which point GPIF's targets were 60 percent for Japanese government bonds, 12 percent each for both Japanese and foreign stocks, 11 percent for foreign bonds, and 5 percent for cash. Although revised targets are not expected until later this autumn, by the end of August GPIF's weighting had already started to reflect the panel's recommendations and market expectations. Japanese government bonds are now down to 51.9 percent of total assets, while domestic stocks are now up to 16.8 percent.
The shift to riskier assets is definitely in GPIF's best interests. With a main tenet of Abenomics being to boost inflation, GPIF needs to be looking for investments that will be able to resist inflationary effects, which would tend to eat into the principal and interest payments of fixed-rate bonds. Stocks make perfect sense due to their ability to resist these inflationary effects.
Despite not having officially announced revised target weightings, GPIF has been steadily moving toward higher-risk assets. In the second quarter, they announced that $22 billion had been pulled out of Japanese government bonds, and moved into mostly foreign investments and cash. That was followed in the third quarter by another $10.14 billion in government debt sold, while $3.6 billion in Japanese stocks were purchased.
The Obstacles to GPIF's Shift
Reducing exposure to Japanese government bonds is the easy part for GPIF. Some analysts expect that the more challenging part will be determining where to reallocate that capital. Professor Yasuhiro Yonezawa, who is heading up GPIF's investment committee noted that when new targets are announced later this autumn, the portfolio shift will be a gradual one. He went on to say that as a single percentage point of allocation equals $13 billion, it could be difficult to find economic segments with significant enough capacity to make a difference to the fund. Professor Yonezawa predicted that GPIF will look more at infrastructure due to its ability to absorb these sizable investments.
Most analysts are optimistic about GPIF's prospects for transitioning to higher-return assets. Tai Hui with J.P. Morgan Asset Management was quoted in an interview as noting how various pockets of value, including Japanese and US stocks supported by earnings growth, were still able to provide a very respectable return. Likewise, strategists with Deutsche Bank say GPIF can invest another $50 to $100 billion in Japanese equities to meet increased weighting targets.
The Market Waits
Investor anticipation is high as the market awaits official word on the new target weightings. This was punctuated last week when in a speech, Prime Minister Abe stated, ""I believe GPIF reforms are extremely important…I would like to review its portfolio as soon as possible," indicating he wants to see GPIF pick up the pace of its rebalancing. His comments helped feed already exuberant investor sentiment, pushing the Nikkei up 1.6 percent for its highest close since 2007. A strategist at Mitsubishi UFJ Morgan Stanley Securities noted that Abe's comments helped spur short-term investor buying, and came at a time when risk appetite is once again on the rise in Japan.