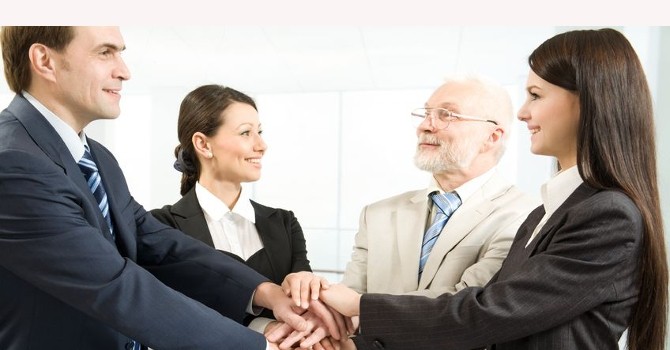 June 22, 2015
by Jeff Allan
Continuing the trend started last year, Japanese companies have embarked on a record outbound M&A binge through the first half of 2015. By May, Japanese companies had snapped up overseas deals worth more than US $37 billion, according to data from Dealogic. ?That figure is the highest since 1995 and double the total from the same period a year earlier.
This is considerably more remarkable given the current state of the yen against the dollar. As of this writing, the yen is hovering right around 124 to the dollar. Compared with lows of around 80 yen to the dollar a few years back, the cost of overseas acquisitions have gone up around 55 percent for Japanese companies. This has done little to deter corporate Japan's overseas spending spree.
Putting Cash to Work
For what seemed like decades, investors have accused Japanese companies of hoarding cash. This hoarder mentality emerged from the bursting of the Japanese economic bubble in the early 1990s. It grew out of a business climate permeated by deflation and shrinking domestic demand across many industries. Ultimately, Japanese companies were sitting on US $730 billion in cash at the end of the first quarter this year.
As we wrote about here last year, Japanese companies across the board have started to undertake serious efforts toward putting those large cash reserves to work. By the end of 2014, investors were witnessing a record level of share buybacks, dividends, and outbound M&A activity. Despite last year's impressive M&A figures, however, 2015 is shaping up to potentially be the most active in two decades.
Armed with impressive cash reserves, Japanese companies have outmaneuvered and outbid their global counterparts. According to Dealogic's report, Japanese companies paid an average premium of just over 37 percent on the target's share price. Conversely, the global average for outbound M&A deals is just slightly over 29 percent.
The Notable Deals of 2015
There has been no shortage of notable deals over the last six months. An April article in the Wall Street Journal put together a ranking of the top nine deals since the beginning of the year. At that point, those deals had totaled US $32.1 billion.
Topping that list is Itochu Corp's 20 percent stake in CITIC for US $10.4 billion. That is followed by Japan Post's US $5.2 billion acquisition of Australia's Toll Holdings in February. Other than Japan Post's deal, February also saw several others that made headlines. Those included Asahi Kasei and Polypore, Mizuho and RBS, Canon and Axis, Hitachi and Ansaldo, and lastly, Kintetsu and APL Logistics.
Not unexpectedly, the massive push toward more overseas M&A is becoming self-perpetuating. Management at many Japanese firms have come under pressure to get on the M&A bandwagon, to demonstrate their commitment toward growth and increased shareholder value.
Looking Beyond Domestic Growth
In one particular respect, Japan's push toward overseas M&A holds a lot of merit. Although a heavy focus of Abenomics has been to increase domestic market growth, Japanese corporate managers have felt pressure to develop contingencies, in the event that the anticipated growth does not transpire.
Achieving growth within Japan's domestic market is a complex and time-consuming task. Overseas M&A has provided a more immediate outlet for Japanese companies to put their massive cash reserves to work, while also hedge in the event that Abenomics fails to deliver a significant turnaround of the Japanese economy.
As noted by the Wall Street Journal, this has also helped demonstrate their commitment to increasing value for shareholders. It comes at a good time too, with the Nikkei currently trading above 20,000 for the first time in over 15 years, which opens the door to greater equity financing of future M&A activity.
A Shift of Preference and Initiative
The previous decade saw Japanese companies pursue deals mostly located in the emerging markets of Southeast Asia, valued anywhere up to US $400 million, according to Dealogic's data. Their aim was to target future growth potential.
More recent deals have favored developed markets like the United States and Europe, with the goal of acquiring fully matured businesses that come with steady growth, advanced technologies, and experienced foreign management teams. Notable examples of this are Canon's recent acquisition of Axis and an earlier deal by Suntory to purchase the US maker of Jim Beam whiskey.
Likewise, whereas Japanese M&A deals have historically originated from the business development teams of the companies, recent trends have seen top management take a far more proactive role. Senior management at Japanese firms have assumed a leading role in deal structuring and negotiations, which has led to quicker and bolder decision-making.
For example, Canon CEO Fujio Mitarai took the lead by arranging a secret meeting in Sweden with Axis chief Ray Mauritsson, at the end of last summer. By autumn, the companies were in formal negotiations, and had closed the deal by last February. Mr. Mitarai noted to the Wall Street Journal that the negotiations needed momentum that could not have happened, if he had sought consensus at every step of the process.
Looking Ahead
Outbound M&A activity shows no signs of slowing. Japanese banks and companies see M&A as a valuable tool to put massive cash reserves to work, pursue growth outside of the domestic market, and to demonstrate a commitment to shareholder value.