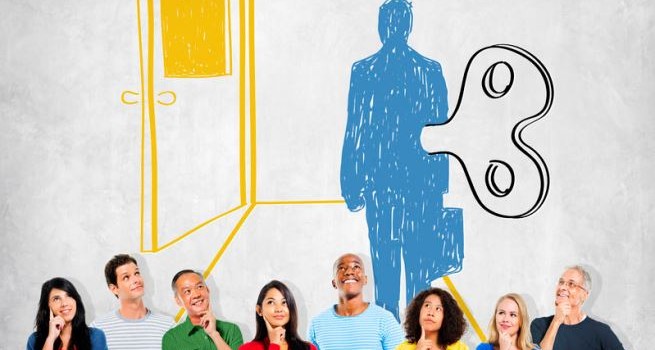 August 31, 2015
by Jeff Allan
 Continuing its downward trend, Japan's June unemployment rate stood at 3.3 percent. That is the lowest it has been since early 1997 when unemployment was at 3.2 percent and Japan had yet to descend into deflation. The Nikkei Asian Review notes that in April, the job offer to applicant ratio was at 1.17, representing a 23-year high.
For most countries, this would be welcome news, but the situation in Japan, however, is not so simple. The issue of Japan's shrinking population is fairly common knowledge. The impact that population decline is having on the available workforce, though, is one of the most damaging aspects of Japan's demographic shift.
Now in its fourth year of decline, Japan's population as of October 2014 was back to its year 2000 levels. Of those people, 26 percent are aged 65 or older. At the current rate, experts predict the Japanese population will shrink to below 90 million by 2060. This population decline is putting pressure on Japanese businesses as they attempt to increase staff numbers.
Due to the limited availability of working age Japanese males, companies are increasingly turning to women and seniors to fill their ranks. This simultaneously helps tackle the Abe administration's objective of getting more women and older people into the Japanese workforce.
Japanese Women and Seniors Offer Economic Hope
With some of the most highly educated women in the world, it is surprising that Japan has had such a tumultuous relationship with the female workforce. Data provided by the Washington Post in 2014 shows that 45-55 percent of Japanese women work, but that figure can be deceptive. Only 30 percent of Japanese women return to work after having their first child. Several factors contribute to this phenomenon ranging from a lack of childcare facilities to a male-dominated managerial culture.
The Abe administration has spearheaded various efforts under its "womenomics" banner. The results have been slow to emerge, but as the employment data shows, the situation is gradually improving. Between 1997 and 2015, workforce participation of Japanese women between the ages of 35 and 44 has increased five percent to just under 70 percent.
Increased workforce participation of Japanese seniors has had a similar focus. A rapidly aging population has strained both the Japanese pension system and the national health insurance system. Keeping seniors working provides the skills and experience that Japanese industry needs, while also contributing back to the economy and reducing strain on pensions and healthcare. According to the Nikkei Asian Review, between 2009 and 2015 employment of people aged 65 or older has increased by 1.5 million people to just over 21 percent of the senior population.
Real Wages Not Keeping Pace
Despite the progress made with the total number of seniors and women participating in the workforce, real wage growth has not maintained the same pace. Economists attribute this to the fact that many women and seniors are entering part-time and temporary roles where compensation does not match what they would earn as full-time, permanent employees.
The Nikkei Asian Review's data shows that a Japanese women working in a part-time position will only earn about 30 percent of the salary that she would for a full-time position. Likewise, a senior will normally earn only around 60 percent of their pre-retirement salary.
However, that does not mean that there is a lack of full-time employment openings. A Teikoku Databank survey asked 10,000 Japanese companies if they had enough full-time employees, to which 38 percent answered that they did not. Both the information services and construction sectors stood out as understaffed, relying on temporary help to fulfill their immediate needs. Many companies are opting to convert temporary staff to full-time employees, including women and seniors. Analysts expect that these trends will ultimately help kick-start per capita wage growth.
Obstacles Remain
There is little doubt that increased workforce participation by women and seniors has many potential benefits for the Japanese economy. As we noted last summer with regards to Womenomics, higher workforce participation will lead to greater household incomes and increased consumption, which will help spark additional GDP growth.
Before this can happen, Japan must collectively clear several obstacles first. The Abe administration set a target of having women fill 30 percent of leadership roles by 2020. As data by Bloomberg shows, though, Japanese women currently only fill 8 percent of those positions. A few notable challenges remain, but the government is taking steps to address those.
For example, Japan's corporate culture is notoriously difficult on work-life balance, which can amplify the difficulty of attracting mothers back to the workforce. In 2013, the official tally of Japanese children waitlisted for daycare facilities was 25,000. The Wall Street Journal, however, estimates the actual number is above 600,000. The Abe administration took note of the situation early, pledging to add daycare capacity for an additional 400,000 children by 2018. The government hopes to follow the very successful Yokohama model. Japan's second largest city stands out for its immensely successful childcare reform program that saw just 25 children waitlisted at the end of 2014.
Other labor reforms that are part of the Abenomics third arrow aim to create a more equitable and welcoming climate for Japanese women and seniors. The road is still long, but the last few years have seen better progress than many expected. It could not come at a better time as Japanese women and seniors can play a more critical role with augmenting the country's workforce capabilities.