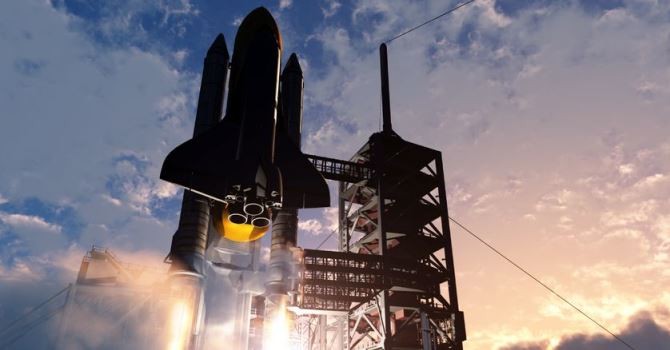 February 16, 2015
by Jeff Allan
 In mid-October, Mitsubishi Heavy Industries rolled out Japan's first commercial aircraft in nearly 50 years. Mitsubishi Heavy chairman Hideaki Omiya called the event a "long-held dream." Despite delays and challenges, this marked the start of the testing phase before delivery of the first aircraft in June 2017.
 Mitsubishi Heavy's new $42-million regional jet will carry just under 100 passengers, and already has 191 firm orders from various regional groups that include SkyWest, Trans States Holdings, and Japan Airlines. The new jet's main selling point is a 20 percent reduction in fuel consumption when compared to similar jets offered by Canada's Bombardier and Brazil's Embraer.
 Mitsubishi Heavy estimates that the regional jet market will see demand for 5,000 new planes over the coming 20 years, worth about $157.6 billion. Mitsubishi hopes to capture half of those potential sales.
Aerospace Re-emergence
 ?In the immediate post-war years, Japan witnessed the complete dismantling of its aerospace industry. Most damaging was the fact that this coincided with a period of very rapid development in the aircraft and space industries that saw the advent of supersonic jets and the launch of the first orbital satellite.
 Prior to the war, Japan's aircraft industry had been a global leader that helped establish the standards of the era. Post-war, it found itself far behind other developed economies due to missing out on the many advances that other markets experienced.
 The Japanese aircraft industry began to stir again during the Cold War, as it initially supplied military aircraft parts, and then eventually entire aircraft to the United States military. Over the ensuing decades, Japanese aerospace companies ultimately established various competencies that have become critical to the global aerospace sector.
Shifting Focus
 Since 1967, Japan has maintained broad restrictions on the export of defense technologies. The Japanese government has recently eased these restrictions to an extent, but other hurdles still prevent Japan from making a larger impact in the global aerospace and defense industries. Foremost among these is the fact that global military spending budgets are currently 20 percent lower than was the case 20 years ago.
 The silver lining to this cloud is that Japanese industry has robustly applied the expertise it gained from production of military aircraft and parts to the civilian aviation sector. In addition to the Aibrus A380 program, the Japanese aerospace sector has played a major role developing parts and components for Boeing's 767, 777, and 787 programs.
 Two notable effects have resulted from this shift in market orientation. The first is that while Japan has been seeing a steady decrease in demand for military aerospace products since 2008, it has seen a corresponding increase in the demand for civilian aerospace products. Data from 2011 shows that military and civilian aerospace products reached equilibrium that year with each segment totaling $3.8 billion in value. The second effect is that Japan has turned a sharp trade deficit in the aerospace sector into a far more balanced situation. In 1991, Japan imported $5.3 billion of aerospace products while only exporting $1.2 billion. By 2011, Japan still imported $5.3 billion, but managed to boost exports to $3.8 billion.
Space and Beyond
 The Japanese aerospace industry has also seen a remarkable amount of success with space-related businesses. Its capabilities include rockets, satellites, exploration, transfer vehicles, and even developing parts of the International Space Station.
 The space sector contributes nearly $3 billion annually to the aerospace industry, and continues to grow as demand for Japanese rockets and satellites increases from overseas customers. Rockets and satellites presently account for around 77 percent of total revenue from the space sector.
The Complete Package
 One of the unique aspects of Japan's aerospace industry is its capability to provide the full range of services required for aerospace production. These start from material components and extend all the way to integration.
 Japan's materials industry has played a key role in the development of aircraft such as Boeing's 787 Dreamliner by providing carbon fiber components and titanium alloys. Likewise, Japanese tier-1 suppliers have provided major structural systems and components while tier-2 and tier-3 suppliers have manufactured parts. Overall, Japanese aerospace companies contributed 35 percent to the construction of Boeing's 787.?
Room for Growth
 Coming back to Mitsubishi Heavy's new commuter jet, these latest industry developments really do mark a milestone for Japanese aerospace. Japan currently only ranks sixth within global aerospace, coming in just behind Canada in terms of total revenue. That said, however, investors would be wise to take note of the rapid developments that are taking place in Japan.
 Japan's recent tensions with its neighbors in North Korea and China have spurred national level attention on the development of new domestic aerospace capabilities that will undoubtedly lead to additional investment in that sector. It goes without saying that as those capabilities are refined, the technologies will also see commercialization by the private sector, which leads to greater global competitiveness.
 Japanese aerospace currently stands at a crossroads that gives it the potential to emerge as one of the world's top aerospace economies. This resurgence will provide a boost for a variety of related industrial sectors, and that will ultimately benefit investors who saw Mitsubishi's new jet as not just another airplane, but as a sign of things to come in Japanese aerospace.