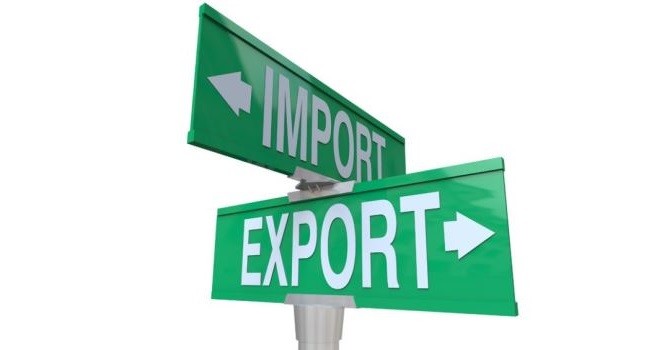 January 20, 2015
by Jeff Allan
Despite the news in mid-November that Japan entered a recession, there have been signs that that the economy is indeed heading towards a recovery. The Bank of Japan's (BOJ) aggressive quantitative easing has pushed the yen to 7-year lows against the dollar. The most visible impact of the yen's weakness has been recent gains by export-heavy industries.
In September, exports hit a 7-month high with increases of 6.9 percent. While that figure is impressive, October topped that by providing a 9.6 percent gain, according to data from the Ministry of Finance. That is more than double the 4.5 percent forecast by Reuters, and highlights a bright spot in the Japanese economy.
On the same token, analysts predicted a 3.4 percent increase in imports, but the actual figure was only 2.7 percent for October, putting the trade deficit at 710 billion yen. Japan's trade deficit has so far decreased by 36 percent on a year-over-year basis.
Businesses React to the Weak Yen
Though it took some time for Japanese exports to regain momentum, companies are once again expanding markets in Asia and beyond. Martin Shultz, a senior economist from Fujitsu Research Institute speculates that businesses are starting to come to the realization that the weaker yen is here for the longer-term, and are finally looking to boost demand in overseas markets.
Exports to Asia, which account for more than half of Japan's overseas sales, rose by 10.5 percent with auto parts, metals, and computers accounting for the bulk of the shipments. Companies including Toyota, Honda, Nissan, and Nintendo were among those reporting an improvement in quarterly results due to the weakened yen and increased demand in Asian markets.
The Political Impact
The export data comes at an opportune time given the recent spate of negative economic news that Japan has endured. Just days prior to this writing, Prime Minister Abe called to dissolve the House of Representatives by November 27, and hold new elections by December 14, in response to the recessionary economic data. He also postponed the introduction of a new consumption tax hike from the original plan of October 2015 to April 2017. The new export data might help boost Abe's standing in the coming election, and provide more time for additional Abenomics reforms to take effect over the ensuing two years.
Regardless of the political aspects, the export sector has given Japan the opportunity to turn its fortunes by contributing to growth in the fourth quarter, and offsetting weakness in the domestic sector, according to analysis by Mitsubishi UFJ Morgan Stanley. The export figures, combined with factory output that has grown at its fastest pace since March (based on data from Markit/JMMA) seem to show that Japan is actually on a path to genuine recovery.
Fund Managers are Optimistic
Investors appear to agree with that sentiment. The day Prime Minister Abe called for new elections, the Japanese market rose 2.2 percent, erasing most of the losses from the previous day when the disappointing third quarter economic data brought the Nikkei down 3 percent. As the Wall Street Journal recently noted, Japanese stocks remain at near seven-year highs and have doubled since Abe took office in 2012.
Although the third arrow of Abenomics has faced significant political resistance, the entire program has been largely successful in devaluing the yen, introducing a more efficient, shareholder-oriented culture at Japanese companies, and ramping up exports. As reflected in comments by Bank of America strategist Manish Kabra, investors remain convinced that Japan will continue to do whatever necessary to increase inflation and get the economy back on track to recovery. A poll of global fund managers by Bank of America Merrill Lynch shows that nearly one-third of investors expect to be overweight in Japanese equities by next year, which is an increase from 14 percent of those polled in October.
Major fund managers are unequivocal in their support for the government's initiatives. BNY Mellon Asset Management Japan, which manages $12 billion, said they expect the Liberal Democratic Party to maintain its majority in the coming election and for Abenomics reforms to stay the course. Despite optimism though, several fund managers want to see third arrow reforms go further to deregulate the labor, medical, and agricultural sectors.
Distinguishing the Economy from the Companies
Some fund managers have noted that it is important to distinguish what is happening with the Japanese economy from what is going on with Japanese companies. A portfolio manager at JP Morgan Asset Management, which manages $1.7 trillion globally, highlighted the fact that trends driven by Abenomics toward improved shareholder culture, better return on equity (ROE), and share repurchases have created companies that are earning far more than expected, even without the weakened yen. Smaller companies are likewise following suite, which is having a very positive impact on the market overall.
The Japanese economy might have hit a few bumps on the road to recovery, but the fundamentals are still solid, as evidenced by the phenomenal growth in exports over the last two months. Companies continue to improve performance while capital expenditures are also on the rise. Fund managers should not be dissuaded from recognizing the significant opportunities that are culminating within the Japanese market.