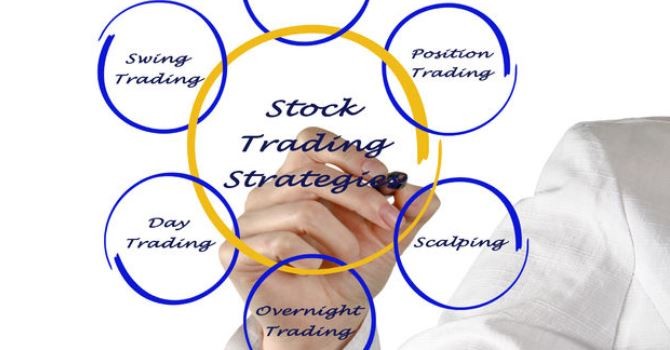 January 6, 2015
by Jeff Allan
Japanese companies have been undertaking share buyback programs at an increasingly rapid pace. From April until September of this year, 249 listed Japanese companies established buyback programs that had a total worth of nearly US $17 billion. That is the largest number of buybacks since 2008, and companies in the Topix continue to buy back their own shares at the fastest rate ever.
Unlike share buyback programs that are undertaken due to a bear market, however, the current trend appears to be aimed at rewarding investors and improving return on equity (ROE). The strategy seems to be working. Data by Bloomberg indicates that companies, which announced buybacks of $100 million or more, have seen an average 4.1 percent increase through June of this year. Investors have also seen these buyback initiatives as a vote of confidence by Japanese management about the potential for future share prices.
Seeking Better ROE
The fact that Japanese companies are seeking to improve ROE through any means possible is no surprise. A major theme of Abenomics and its third arrow has been to improve corporate ROE through the introduction of measures that improve the general shareholder environment in Japan. These include changes to corporate governance, the introduction of the stewardship code, and the creation of the JPX-Nikkei 400.
Likewise, there has been a steady increase of foreign investors seeking better returns, since the election of the Abe administration. As of earlier this year, foreign individuals and institutions accounted for a record 31 percent of all Japanese shareholdings, which is up 3 percent from a year earlier. This demographic has been especially vocal with regard to improved returns.
Record Cash
Excluding stocks in the financial sector, Japanese companies in the Topix 500 were holding nearly $560 billion in gross cash at the end of the corporate fiscal year in March, according to data from the Financial Times. From those, two-fifths of the largest non-financial companies with capitalizations greater than $5 billion have more cash than debt, based on data from Capital IQ. Monetary policies that helped to weaken the yen and increase the value of overseas sales have translated into big gains for these companies, resulting in record levels of cash.
Many companies?faced with a lack of more profitable investment options?have chosen to return a significant amount of this cash back to shareholders. To that end, companies have been focusing on increased dividends and share buybacks. While dividend payouts have remained at around 27 percent of net income for Topix companies, share buybacks have shot up 34 percent in value from 2013, and are up nearly five times from 2012, according to the Financial Times.
Buybacks give these companies the potential to return cash to shareholders while reducing their cash stockpiles as they repurchase their own shares. Meanwhile, this also improves the equity situation for all remaining shareholders, who now have a bigger piece of a smaller pie.
Driving Forces
This seems like a natural turn of events as the government has pushed hard for improved ROE. For their part, Japanese companies realize that it will be increasingly difficult to justify subpar ROE in the face of changing market expectations.
For example, as the massive Government Pension Investment Fund (GPIF) begins to adopt the JPX-Nikkei 400 and shifts more investments into stocks, only companies that have put a priority on better ROE will reap the rewards.
Individual and institutional investors have also become increasingly demanding when it comes to better returns. Research firm IR Japan noted that this year saw 15 formal shareholder proposals for better returns through dividends and buybacks. Though the figure sounds insignificant in comparison to the number of listed companies, it was the most proposals ever submitted, up from 10 the previous year.
These combined forces have helped drive a sea change over the last two years. Japanese managers are focusing more on ROE, and this has acted as a catalyst for a good deal of the buyback activity currently taking place.
Notable Buyback Activity
Many of Japan's most notable companies have announced buybacks this year starting with Toyota in March. The car company stated they would be buying back $3.3 billion in shares. This was Toyota's first buyback in five years.
NTT Docomo was next with their announcement in April of a $4.6 billion buyback, which was the biggest of the year. Docomo's shares had been down 11 percent for the year, but erased the loss following the announcement.
Several other companies like Mitsubishi and Nomura have also executed successful buyback programs that helped increase ROE. Nomura?buoyed by the success of its previous buyback?this week announced its next planned buyback, which comes only four months after its last one.
Going Forward
As Warren Buffett so aptly put it back in 1984, and as referenced in a recent article from the Economist, "When companies with outstanding businesses and comfortable financial positions find their shares selling far below their intrinsic value in the market place, no alternative action can benefit shareholders as surely as repurchases." Japanese companies continue to make excellent strides in their effort to improve ROE. Dividends and share buybacks seem likely to continue playing a key role in helping these companies toward that end.