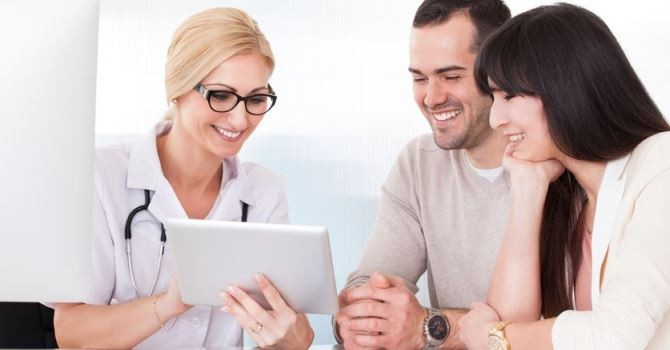 March 30, 2015
by Jeff Allan
 It is a well-known fact that Japan has one of the most rapidly aging populations in the world. As of 2014, approximately one-quarter of Japan's population was over the age of 65 according to data from Bloomberg. Japan's Ministry of International Affairs and Communications expects that number to increase to 40 percent by 2060. The aging population also has the longest life expectancy of any country in the world, with the current figure at 83.2 years.
 There is no doubt that the Japanese public has gained significant advantages from the country's National Health Insurance (NHI) program, which provides universal access to healthcare for every citizen. Japan offers some of the best healthcare available in the developed world, while the healthcare system has remained flexible and lightly regulated.
 Some of the most appealing aspects of Japan's healthcare system, however, are also the areas that are beginning to show weakness as the population continues to age. As noted by the Organization for Economic Cooperation and Development (OECD), Japan needs to overhaul its healthcare sector to better meet the needs of the aging population, while providing a higher amount of sustainability with regard to the services offered. Many institutional investors are anticipating a need for cash by the sector to renovate facilities and provide advanced medical treatments.
Healthcare System Burdens
 Japan already spends more than any other country on inpatient care for individuals aged 65 or older. Data from OECD shows that the typical patient over the age of 65 spent 17.9 days on average in the hospital in 2011. That is in stark comparison to the 6.6-day average of other OECD members.
 Prime Minister Shinzo Abe's government has taken steps this year to reduce that by putting curbs on payments for extended hospital stays, while providing incentives for those using home care and other treatment alternatives. Despite these measures though, healthcare expenses remain on the rise with NHI costs expected to account for 10 percent of the Japanese GDP by 2020 or approximately 62.3 trillion yen. That figure will have jumped to 96.3 trillion yen by 2035.
Overhauling the Industry
 According to a report by McKinsey and Company, the rise in healthcare costs can be accounted for by four distinct areas. The first is the advances of medical technology that provide new treatments, procedures, and products. The next area is the population's growing wealth, which encourages them to seek more frequent healthcare. This is followed by the country's aging population that necessitates an increased variety of healthcare services, and lastly are the cost increases that can be attributed to shifting patterns of treatment that are required for the changes in the prevalence of different diseases.
 As the report notes, Japan can do little to offset or influence these factors, but unless there are changes to improve efficiencies and lean out the industry, the NHI stands to lose 19.2 trillion yen annually by 2020. Those losses will continue to increase so that by 2035 the system will find itself with 44.2 trillion yen in annual debt.
Sector Opportunities
 In spite of the gloomy picture though, the Japanese healthcare system has already started to experience a Darwinian battle that will lead to the survival of the fittest. Last year saw 300 Japanese medical institutions close their doors or become inactive. According to figures from research firm Teikoku Databank, that is the highest number on record going back to 2006.
 As money-losing operations close, the remaining healthcare facilities are becoming leaner. Bank of America Merrill Lynch specifically highlighted the remaining institutions as one of the few vibrant growth areas for lending, as the aging population continues to expand and demands for funding increase.
 The last five years have witnessed domestic lenders providing an increasing amount of loans to healthcare and nursing related businesses. Loans to healthcare went up 11.7 percent for the period, compared with 4.2 percent across all other industries. This has been great news for banks that have endured shrinking interest rates due to Bank of Japan's (BOJ) stimulus efforts aimed at increased inflation.
Healthcare Funds and REITs
 The market has responded to the growing financial needs within Japanese healthcare by establishing funds aimed at acquiring shares and providing subordinated loans to healthcare-related businesses, such as hospitals, nursing-care operators, and related health businesses. Likewise, a plethora of healthcare real estate investment trusts (REITs) have recently hit the market or are planned for the near future.
 In September, Chiba Bank, Mizuho Bank, and Bank of Yokohama set up a healthcare fund worth 10 billion yen, while Mitsubishi UFJ and Development Bank of Japan established a 100 billion yen healthcare fund earlier in May. Whiz Partners launched its second healthcare fund in October with the goal of raising 30 billion yen by June of next year.
 On the REIT side, Nippon Healthcare Investment Corp surged 48 percent on its first day of trading in early November. Shinsei Bank, meanwhile, plans to launch its own 50 billion yen healthcare REIT in the coming year.
 The Japanese healthcare sector is primed to offer some exceptional opportunities as the population continues to age, and the industry continues to undergo a shakeout that will reduce the number of non-performing businesses from the mix. Fund managers and institutional investors can expect to see these opportunities emerge not only in healthcare facilities like hospitals, but also in related businesses including health equipment manufacturers, tissue engineering, and home care providers.