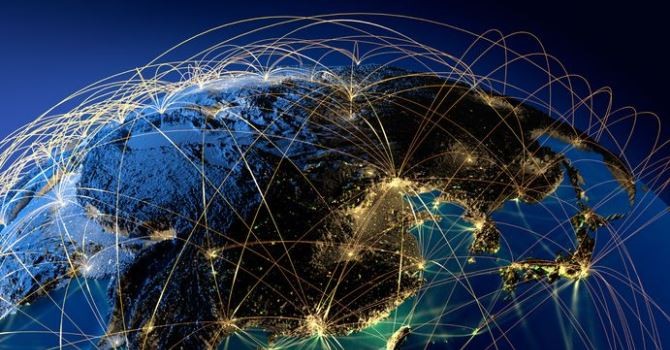 May 25, 2015
by Jeff Allan
 Japanese small and medium-sized companies are increasing their pace of borrowing in an effort to expand to markets outside of Japan. As the Japanese market faces pressures from a shrinking population, which will limit future potential demand, these companies are looking to the Japan Bank of International Cooperation (JBIC) as a source for funding to seek new markets overseas.
 JBIC chief Hiroshi Watanabe told Bloomberg that he believes there is a strong impetus by small to medium-size Japanese companies to not just follow the lead of their larger business partners. Instead, he sees the need for these companies to diversify the locations in which they do business outside of Japan.
The Appeal of Smaller Companies
 We wrote about Japanese small caps last year and explored why, at that time, those shares represented a better alternative to the instability of emerging markets. Japanese small caps in particular had demonstrated impressive results on an earnings-per-share basis in comparison with emerging markets and likewise against both US and European small cap shares. Investors continue to see the merit in Japanese small caps, which had driven them to year-to-date highs on the TSE by mid-April.
 Part of the optimism propelling these companies' shares is the belief that they are more nimble and adaptable than larger companies are. As Seiichiro Iwamoto, the chief fund manager at Mizuho Asset Management told the Nikkei, "Mid and small caps are speedier (than their large cap counterparts) in deploying business plans for mid and long term growth."
 Iwamoto also noted that investors are searching for hidden gems among these smaller companies. Likewise, these smaller firms continue to provide every evidence that they intend to continue pursuing growth and increased profitability.
 Foreign investors are recognizing this appeal as well. As of the first week of April, foreign investors were net buyers for the sixth straight week on the TSE's second board. The same had been the case for three straight weeks on the JASDAQ.
Small Companies in the Context of Abenomics
 Abenomics has received its fair share of criticism with regard to small to medium-sized Japanese companies. Much of Abenomics success outside of the third arrow has relied on weakening the yen and share purchases by the Bank of Japan (BOJ) together with the mammoth Japanese Government Pension Investment Fund (GPIF).
 BOJ and GPIF largely link purchases to some combination that follows the Topix, Nikkei 225, and the JPX-Nikkei 400. As Japan's largest and most capitalized companies dominate these indexes, it precludes small to medium businesses from benefitting by way of these share purchases. The Abe administration hopes that by improving the situation for large caps, there will be a trickle-down effect that boosts small caps.
 So far, the market remains underwhelmed with the results. As Masamitsu Ohki the chief portfolio manager at Fivestar Asset Management told Bloomberg, "Our market now is an artificial one where the BOJ and GPIF buy. I have to hold small cap stocks and that's pulling down performance. Investing at the moment is difficult." Many analysts feel that as long as the primary focus of Abenomics is on larger companies that have a strong export focus, it will be difficult for small to medium companies to reap any of the benefits.
Small Businesses Respond
 To that end, the Abenomics situation has forced the hand of management at many smaller companies in Japan. JBIC reports that loans and investments in small to medium sized companies that want to expand to overseas markets has spiked over the last nine months that ended in December 2014.
 Through that period, JBIC made 82 deals that totaled around US $880 million. Compared with a year prior for the same period, JBIC had only made 54 deals worth around US $153 million. JBIC feels these deals make sense in the face of a shrinking Japanese population and lingering uncertainty about the pace of recovery in the domestic market, as it pertains to these smaller businesses.
 Furthermore, JBIC is filling an important role for these companies. JBIC is the primary source for these companies to seek funding to expand overseas, as Japan and the US continue to hold off joining the newly formed China-led Asian Infrastructure Investment Bank (AIIB). JBIC said that cooperation between the two was unlikely until AIIB adopts stricter governance standards.
 Japan's smaller firms are looking for growth in other Asian markets that include China, Indonesia, Vietnam, and Thailand. These emerging countries offer far more rapid growth for a variety of Japanese industries in which they can expand. JBIC, however, says they are seeing particular interest from component makers in the auto industry, as well as firms in the food industry as the primary source of funding requests.
 In addition to the overseas expansion activity that JBIC has witnessed, industry analysts also point to small cap shares within the services-related sectors as having strong potential, according to the Nikkei. That article highlighted education, lodging, and digital publishing as shares to watch in the coming months.