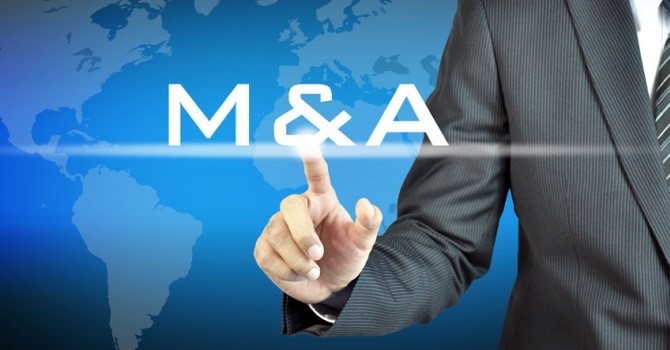 October 27, 2014
by Jeff Allan
Acquisitions by Suntory and Mizkan Point What to Expect from Japan Inc.
Despite a weakening yen and some remaining uncertainty in global markets, Japanese companies have continued to push toward new boundaries with their M&A activity. Within the span of the last six months, two deals in particular have served as an example of what investors can expect going forward from Japan Inc.
Suntory's Beam Acquisition
In May, Suntory Holdings completed a US $15.9 billion acquisition of US-based Beam Inc. The acquisition has turned Suntory into the world's third largest premium spirits maker. The deal included $13.6 billion in cash and the assumption of Beam's outstanding debt.
Founded in 1795 and headquartered in Deerfield, Illinois, Beam is best-known as the maker of Jim Beam and Maker's Mark whiskeys. Prior to the acquisition, William Ackman's Pershing Square Capital Management owned 12.8 percent of the company, making the well-known activist one of the biggest beneficiaries of the acquisition. Beam had achieved an impressive 106 percent shareholder return rate since becoming an independent company in 2011.
Suntory is a household name in Japan, having been established in 1899. The company markets a wide variety of beverages from coffee to beer, and has other holdings unrelated to its beverage businesses. Suntory first came to the attention of overseas consumers as a result of the exposure it gained from the 2003 film Lost in Translation. Among aficionados, the recent popularity of Japanese whiskey has also helped raise Suntory's profile outside of Japan.
The deal is important for Suntory because it automatically boosts their US market share from a mere 1 percent to over 11 percent, according to data from investment firm Stifel Nicolaus. The deal marks the third largest ever outbound transaction from Japan, and the largest since Softbank's 2012 acquisition of Sprint.
Mizkan and Ragu-Bertolli
Another equally visible acquisition was completed in late June when Mizkan purchased the Ragu and Bertolli brands from Unilever. The all cash US $2.15 billion deal was announced in May. Both the Ragu and Bertolli brands have a combined $600 million in annual global sales. Ragu accounts for a quarter of all pasta sauce sales in the United States, and is its best-selling brand.
The sale of these brands is consistent with Unilever's move away from its former core business of processed foods. The Mizkan acquisition follows the sale of other Unilever properties that include Wishbone and Skippy.
Though not well-known outside of Japan, Mizkan is a 210-year old privately held company that makes vinegar, rice wine, dressings, and condiments. The deal expands on Mizkan's three decade history in the United States that includes 15 manufacturing plants. The company recently also acquired US-based Border Foods in 2011, and UK-based food companies Sarson's, Haywards and Dufrais in 2013.
The deal is Mizkan's largest ever, and will help boost international sales from the current 34 percent to over 50 percent of its business.
Different Acquisitions with Common Factors
The Suntory and Mizkan acquisitions share a few factors in common. Chief among these is the fact that both companies recognize that they are unable to rely on the domestic consumer market as a source of long-term viability. Japan continues to struggle with a shrinking population that is rapidly aging. This leaves outside growth as one of the most promising routes to increased profitability and growth.
The low borrowing costs and rebound of share prices taking place in Japan are helping companies to finance this activity. As noted by Goldman Sachs, this favorable environment is encouraging Japanese companies to be more adventurous in the ways they pursue growth.
Japanese M&A Going Forward
To some observers, this continued outbound M&A may come as a surprise. The weakening yen would seem likely to put the brakes on aggressive M&A activity. The reality has been quite different though for Japanese companies.
JBIC governor Hiroshi Watanabe, as quoted by Bloomberg, noted that currency exchange rates hold little relevance for Japanese corporations, as they realize that tapping growth and diversification in foreign markets is critical to their long-term health.
Japanese outbound deals were down to US $46 billion in 2013, compared with record setting activity of $113.5 billion when the yen was at its weakest in 2012. That number recovered fourfold as acquisitions totaled $20.2 billion for the first quarter, compared with the same period a year earlier. The increased outflow of capital also helps put downward pressure on the yen, which ultimately benefits exporters as Japan tries to balance its current trade deficit.
With the current state of inexpensive capital, and banks that are aggressive with their lending, a tapering off of M&A activity does not appear to be in sight. Quite the opposite in fact as there is a widespread expectation that the BOJ will continue monetary easing policies this year.
A recent poll by the Nikkei Shimbun showed that 47 percent of Japanese CEOs are interested in pursuing M&A activities, with 61 percent of those respondents indicating they are primarily interested in opportunities in the US and Europe.
The drive to seek growth and profitability through outbound M&A appears like it will remain part of the Japanese corporate mindset for the near to mid-term.