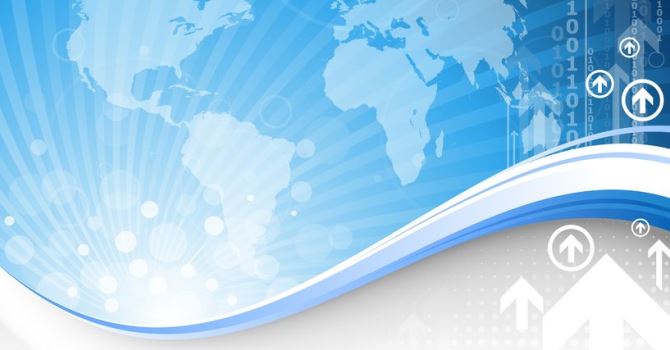 October 5, 2015
by Jeff Allan
 In early June, the Wall Street Journal among many others in the financial press covered Japan's remarkable economic growth, based on revised data for the first quarter of this year. While most analysts and economists had predicted a respectable 2.4 percent growth for the quarter, the revised figures showed that the Japanese economy actually grew by an annualized pace of 3.9 percent between January and March of this year.
The WSJ noted that the biggest part of that growth came from business investment. Instead of the expected 1.4 percent, Japan's service industries ramped up capital spending by 11 percent for the quarter, following the example set by the country's exporting industries. This is Japan's second straight quarter of expansion. These two consecutive expansions come in the wake of the consumption tax hike, which was largely blamed for triggering the contraction at the end of last year.
Capital Expenditures Point to Optimism
Capital spending was up as many Japanese electronics manufacturers stockpile inventories in anticipation of this fall's smartphone new model release season. Semiconductor maker Rohm Co is a shining example of this increased capital investment. The Kyoto-based manufacturer is ramping up its capital spending for the second straight year, with plans to add 54 percent or just under US $600 million to the current year's total.
The WSJ's article also highlighted companies in the service sector and their contribution to spending growth. Investments made into warehousing and logistics infrastructure, to help support the robust growth of Japan's online shopping sector had a positive influence on the capital expenditure totals.
The Japanese government hopes these trends are indicative of a possible resurgence of consumer consumption in the near future. Adding to the optimistic sentiment, separate data showed that Japan's current account surplus was at US $10.6 billion, which was a sixfold increase from last year's figures. Economists attribute the increase to Japan's rapidly improving trade balance and income from overseas investments. Exports alone were up an annualized 9.9 percent for the first quarter, benefitting from the yen's weakened state and a push for increased reshoring of production within Japan's manufacturing industries.
Consumer Spending Needs to Strengthen
Despite the bevy of good news surrounding the first quarter's results, there is a pervasive feeling among economists that consumer spending will play a central role, if Japan is to continue achieving significant economic gains. After decades of stagnation and slow wage growth, consumers have been reluctant to spend. First quarter estimates were at 1.5 percent growth for consumer spending and those remained unchanged. This has some analysts concerned that the economic benefits Japan is seeing are not funneling down to Japanese consumers.
There is also lingering concerns that if consumer spending does not pick up, those robust inventories that helped boost first quarter growth will become a weight that drags down growth in the second and third quarters. At this point, economists and financial analysts are keeping a close eye on inventory levels and consumer spending, to gauge the fundamental strength of this recovery.
There is still a good amount of optimism, however. The Wall Street Journalreported that wage growth was up 0.9 percent in April on a year-over-year basis, potentially setting the stage for an improvement in consumer spending. That did not help June figures, though, as consumer spending fell 2 percent for the month. July, however, might be able to offer more hope. Anecdotal data from a variety of retailers, like Yamada Denki shows increased spending as Japanese consumers turn out for the summer sale season. TheNikkei Asian Review reported similar findings in July, based on a Bank of Japan report about consumer spending and housing investment.
Other Sectors Contribute to Growth
In reference to what we wrote this month about the growth in tourism to Japan, the massive influx of foreign visitors has been a major boon on Japan's economic growth. The Nikkei Asian Review noted that hotel occupancy was as high as 90 percent in areas such as Osaka. Likewise, retail sales have seen a significant increase as foreign tourists start to make up an even more important segment of Japan's shoppers.
This increased activity added nearly US $17 billion last year to the Japanese economy and is set to continue its impressive upward trajectory. The effect is likely to be magnified as Japan also prepares for the 2020 Olympics. Sectors ranging from construction and hospitality to retail stand to pick up markedly in preparation for the event.
Some analysts state that investors should remain cautiously optimistic, while looking for other indicators that this economic recovery might be sustainable. Consumer confidence data and machinery orders are likely to give additional insight about what is really happening with this recovery and if it will continue. There is also strong sentiment that the Bank of Japan will probably need to enact additional monetary easing to meet its inflation targets. The effect that easing might take on the economy would remain to be seen.