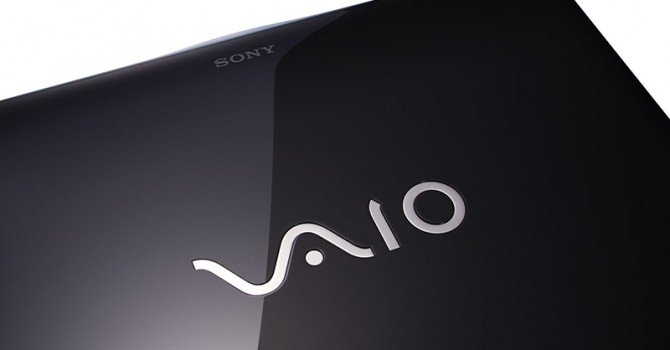 July 7, 2014
by Jeff Allan
Japan Industrial Partners' purchase of Sony's Vaio computer division marks a growing trend of private equity investments in the Japanese market. The deal ? valued at up to $460 million ? is the latest private equity investment in Japan's reinvigorated market. In addition to this deal, JIP, backed by Bain Capital and Mizuho Securities, has been involved with a flurry of recent activity.
This sale comes on the heels of JIP's January acquisition of NEC BIGLOBE, and last summer's purchase of Yamaha Livingtec Corporation. Beyond JIP, one need only look to KRR's recent purchase of Panasonic Healthcare for nearly $1.7 billion to see the growth of private equity activity in Japan.
Private Equity Growth in Japan
The increased private equity activity should not come as a surprise. According to data from research firm Preqin, last year witnessed global private equity funds raise $454 billion, a five year high for the asset class. Early data, as presented by Forbes shows this private equity fundraising trend continuing into 2014. The first two months of the year saw a 32 percent increase from the same period last year. Based on the preceding, this increase in private equity activity is to be expected; the unexpected part of this increased activity is that it is taking place inside of Japan.
For years, private equity fund managers have viewed Japan with trepidation. High-profile challenges plagued many private equity investments in Japan during the first decade of the millennium. Foreign fund managers found that private equity ideals clashed with Japanese corporate culture; the bloated corporate structure, change resistance, risk aversion, and a fundamental lack of understanding about the nature of private equity made Japanese executives less than receptive to investment by foreign funds.
Japan's Changing Perception of Private Equity
As is evident from larger trends within the Japanese market, the last two years have paved the way for significant change, helping to revitalize many of Japan's once stagnant sectors. With this change has also come an evolution of the collective attitude inside many Japanese companies. Better corporate governance has opened the door to opportunities for private equity investment, and an improved appreciation for shareholder-oriented culture.
Fund managers can find further evidence of evolving corporate attitudes among other recent deals. Take for example Panasonic's sale of its Sanyo digital camera division to Advantage Partners in late 2012 for $1.3 billion. Together with the aforementioned KRR deal, the Sanyo camera sale makes twice in as many years that Panasonic dipped into the private equity well, in an effort to shed assets not related to its core business.
In 1993, foreign ownership in Japanese corporations stood at approximately 6 percent. By 2013, that number had risen to over 28 percent. Clearly, the market has become more receptive to the these concepts of improved corporate governance and shareholder-oriented ideals, in part due to this foreign investment.
Another aspect of this evolution is that large-capitalization deals, in excess of $1 billion, only account for about 5 percent of Japanese private equity transactions. The majority of Japanese private equity deals are between $10 and $50 million, with most opportunities coming from SMEs (Small and Medium Enterprises). According to the Japanese Small and Medium Enterprise Agency, these type of businesses account for more than five million Japanese companies.
Compare and Contrast
Several other factors have compounded the conditions that are enabling increased private equity investment across Japan. Compared with markets in North America and Western Europe, Japan has a significantly lower penetration of private equity assets, accounting for less than 0.05 percent of its GDP according to data by Thomson Reuters. Contrasting this with North America's 0.7 percent and Western Europe's 0.2 percent, the Japanese market presents significant room for growth.
Likewise, Japan also offers an alternative for private equity funds looking away from emerging markets. Preqin notes that private equity fund raising for emerging markets fell by 30 percent in 2013, compared with 2012. Slowing growth in China and unease in markets like Russia, Thailand, and the Ukraine have given rise to investor concerns about the future growth prospects of these markets.
Unique Growth Opportunities
Beyond enabling an enhanced environment for private equity investing, Japan can also offer several key growth sectors that are attractive to fund managers. Large funds, including Carlyle and New Mountain Capital, view opportunities within healthcare, energy, financial services, and infrastructure to be among the most alluring in today's private equity climate.
With Japan's rapidly aging population, companies that deal in medical-related fields like pharma, medtech, and services, proliferate with a level of specialization unrivaled in Asia. As the aging population continues to grow, demand for healthcare ? already robust in the domestic market ? will follow suit.
David Rubenstein of the Carlyle Group noted that, in tandem with healthcare growth, the aging population in Japan will increasingly require better financial services to help manage their retirement needs, over the course of increasingly long lifespans. This, in turn, will create robust opportunities for private equity investment in the financial services sector.
Lastly, while Japan is still rebuilding from the devastation of 2011's earthquake and tsunami, specific opportunities within energy and infrastructure have also emerged. Japan's Government Pension Investment Fund has announced plans to invest up to $2.7 billion in infrastructure assets over the coming five years. Similarly, Mitsubishi just launched Japan's first energy equity fund at the end of 2013. This coincides with the 73 percent surge in Japanese renewable energy investment in 2012, according to data from Bloomberg.
Better Private Equity Opportunities
Despite the massive opportunities present in today's Japanese private equity sector, it is still a market that requires a precision approach, to achieve the best results. One of the biggest factors that will play into this is the quality of the private equity investment team, and their ability to navigate Japanese private equity opportunities.
As noted previously, the quantity and diversity of potential private equity investments in Japan is enormous. To the uninitiated, Japan's market can seem, in many respects, overwhelming. Private equity fund managers with access to an experienced and knowledgeable team will be more successful sourcing, evaluating, and executing deals.