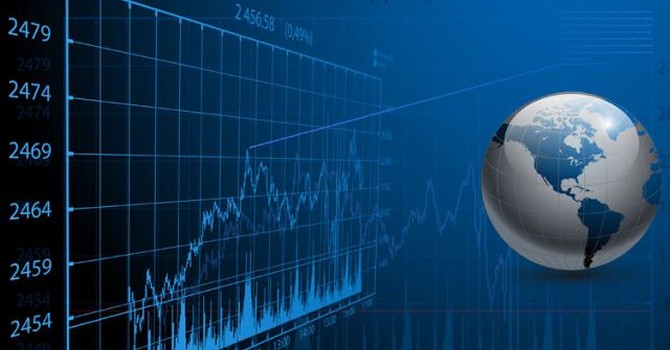 December 18, 2014
by Jeff Allan
How the New Index is Motivating Companies to be Better
When Japan announced the creation of the JPX Nikkei 400 in 2013, it was met with everything from indifference to skepticism. Many analysts and investors questioned why anyone would need an index that rewarded good companies and shamed bad ones. Having gone live in January of this year, the JPX Nikkei 400 is just about to turn 10 months old. During that time, it has managed to accomplish a lot, while also gaining quite a few fans. Return on equity (ROE) is improving at Japanese companies; stock buybacks are accelerating at their fastest pace ever; and long-time underperformers are vowing to make changes that will get them included on the JPX Nikkei 400. Any way you look at it, the JPX Nikkei 400 is helping drive change in corporate Japan.
The Anatomy of a Better Index
The design of the JPX Nikkei 400 is a departure from existing indices and certainly a world-first for Japan. Though? detailed? in a previous article, it is worth summarizing some of the most significant aspects that make the JPX Nikkei 400 different.
Unlike existing indices that include companies based on size or importance, the new index includes companies based on a combination of criteria that evaluate quality. Companies receive rankings on ROE, operating profit, capitalization, information disclosure and reporting procedures, and the appointment of independent directors. The index is re-evaluated every August with nonperforming companies dropped and new companies added.
Inclusion on other indices is not a guarantee that companies will make the cut for the JPX Nikkei 400, as several companies on the Nikkei 225 have discovered to their dismay.
A Tale of Two Companies
The JPX Nikkei 400 has made an example of two very prominent companies in recent months, and in doing so, has displayed the true potential that it holds to keep corporate Japan in check with regard to better shareholder culture and improved returns.
Amada was among 74 companies on the Nikkei 225 that did not make the final cut for the JPX Nikkei 400. Other notables on that list included Panasonic, Olympus, and TEPCO. In the case of Amada? a large machine manufacturer?it had a reputation for being overly conservative, which led to a decade that saw only a meager three percent ROE. Amada's management soon devised a plan to return all net profits to shareholders in 2015 and 2016, with half as dividends and half as share buybacks. This was in an effort to win a spot on the JPX Nikkei 400 as of the next round of evaluations. Amada's shares increased 15 percent on the news, as investors reacted favorably to these initiatives.
Amada is not alone. Similar announcements have followed from the likes of Kawasaki Kisen Kaisha and Minebea, both targeting higher ROE with the hope of being included on the JPX Nikkei 400. In broader trends, Topix companies have announced over US $28 billion in stock buybacks so far this year. This is the fastest rate ever for share buybacks in Japan, signaling a definitive focus on improved ROE.
The JPX Nikkei 400, however, can be a double-edged sword. With last month's reshuffling, 31 companies fell from grace and found themselves removed from the index. Perhaps most notable among these was Sony. The Japanese corporate icon has seen losses over five of the last six years, and its removal from the index comes at a time when it is under increased pressure to improve its performance in the face of mounting global competition from Samsung and Apple.
The removal of Sony from the JPX Nikkei 400 is clear evidence backing Prime Minister Abe's vow of no sacred cows, as he attempts a wholesale overhaul of Japan's economy through Abenomics. To that end, the JPX Nikkei 400 has been a very effective tool in spurring change within Japanese companies.
The Market's Take
Hiromichi Tamura, Nomura Bank's chief strategist in Japan recently noted in an interview that most investors scoffed at the announcement of the JPX Nikkei 400's creation. The consensus was that nothing would change. He went on to say that contrary to that early sentiment, the new index has actually helped set enormous changes into motion.
From a performance standpoint, the JPX Nikkei 400 is looking as if it might outstrip the Nikkei 225. Since it began tracking in August 2013, the JPX Nikkei 400 has seen 17 percent growth, compared with the Nikkei 225's 13 percent growth for the same period. The Nikkei 225 still dwarfs the new index in terms of investments. GPIF investments aside, just under $1.2 billion is tracking the JPX Nikkei 400 at this point. Considering its short history though, it is likely that with time, more funds will begin to use it.
It is widely expected that GPIF, Japan's massive pension fund will continue to add to the already $1.5 billion they have tracking the JPX Nikkei 400. Likewise, the Bank of Japan is considering buying ETFs that are linked to the index, adding further momentum to its future growth.
It is still the very early for the new JPX Nikkei 400, but the initial effect it has had on Japanese business is impressive. Continuing on its current trajectory, the JPX Nikkei 400 stands poised to play a significant role in increasing the sustained value that Japanese companies hold for investors.