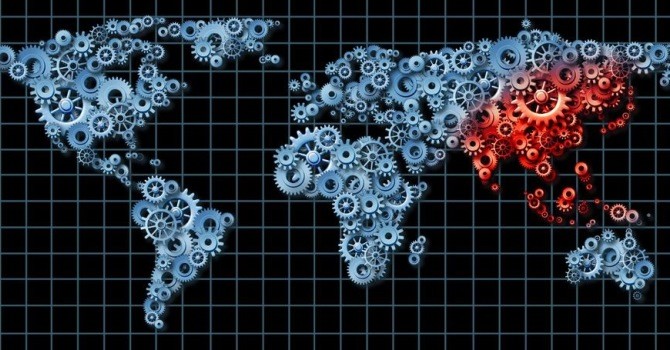 September 16, 2014
by Jeff Allan
How Japan's Relationship with its Neighbors Affects Its Economic Prospects
Though recently overshadowed by news out of the Ukraine and Iraq, much of the last two years' geopolitical news was dominated by the tensions between Japan and its closest neighbors. Some of this stemmed from the historic issues of Japan's role in World War II. Much more of it resulted from a newly assertive China?and to a lesser degree South Korea?with regard to territorial disputes that center on a few small, uninhabited islands.
A report earlier this year by the Carnegie Endowment for International Peace said, "Bluntly put, Beijing's long-term strategic intentions inspire deep anxieties." It stands beyond a reasonable doubt that Japan and China's relationship is one of the most economically important in the world. Serious deterioration of that relationship would be felt on a much broader level as it relates to Asia's economic health as a whole. Bilateral trade accounts for US $300 billion annually. Even a slight disruption in either direction would have effects that are felt throughout Asia.
The Impact on Trade
CNBC points to an example of this volatility from September 2012, during the height of the island dispute. As anti-Japanese protests raged across China, shipments from Japan to China fell by more than 14 percent. Overall for 2013, trade volume between Japan and China fell by 5.1 percent compared to a year earlier. That is in contrast to China's total trade volume which saw an increase of 7.6 percent, while Japan's total trade experienced a decrease of 7.8 percent.
Both Japanese and Chinese sources attribute this drop in trade to the row over the Senkaku Islands. While Japan administers the islands, China also claims the territory as its own. Not surprisingly, interest in the islands has been high since the 1969 United Nations Economic Commission for Asia and the Far East report that identified possible oil and gas reserves in the immediate vicinity.
No De-escalation in Sight
Tensions do not appear to be easing. In November last year, China declared an expanded air defense zone that effectively covers part of territories claimed by Japan, South Korea, and Taiwan. That was followed by new restrictions on fishing in the South China Sea by the Chinese that did little to gain favor from any of their neighbors.
On the Japanese front, recent political events, including a visit to the Yasukuni shrine by Prime Minister Abe, and reinterpretations of the self-defense provisions of its post-war constitution have been cause for vehement protest from both Beijing and Seoul.
How Bad is It?
In February of this year, China's Vice Foreign Minister Fu Ying described Japan and China's relationship as, "at its worst." All rhetoric aside though, no one expects the escalated tensions between Japan and its neighbors to lead to any type of military conflict.
China seems unlikely to completely sabotage its trade relations with Japan. As noted in a recent piece by Reuters, Chinese government officials at the provincial level are actively courting an increase of Japanese investment this year. Likewise, Japan still perceives success in China as a key in moving toward the continued revival of its economy.
That said though, the recent tensions have had an impact of which investors should be aware. Japan's direct investment to China dropped 4.3 percent in 2013, while China's direct investment in Japan dropped 23.5 percent for the same period. Meanwhile, China's overall outbound investment increased by nearly 17 percent for the year. These figures are in stark contrast to the strong results posted in 2012, and reflect the state of deteriorating relations that exists between Japan and China.
China's Commerce Ministry puts the blame for declining investment squarely onto the Senkaku Islands dispute. As Forbes points out, that is probably the actual reason for the decline of Chinese investment into Japan. Japan, on the other hand, faces a far more complex situation with regard to investment in China. The territorial disputes are only one factor. Increases in Chinese wages that exceed productivity output has also provided sufficient incentive for Japanese companies to invest more heavily in South East Asia, as an alternative to China.
What to Expect
Asia watchers predict that tensions will continue at their current levels for some time. Drawing out the tension is actually in the best interests of both Japan and China in the sense that it helps achieve domestic political agendas. Japan serves as a convenient target for Beijing to portray as a common enemy in order to assuage nationalistic pressure. Meanwhile China's rhetoric feeds directly into the public perception of a Chinese threat, allowing Prime Minister Abe to achieve his defense initiatives more easily.
Though we are unlikely to see military escalation in the near future, there will likely be a continued worsening of the business climate between Japan and China. With more than 23,000 Japanese companies operating in China that employ over 10 million Chinese workers, these fractured relations will be worth careful consideration to investors until an end is in sight.