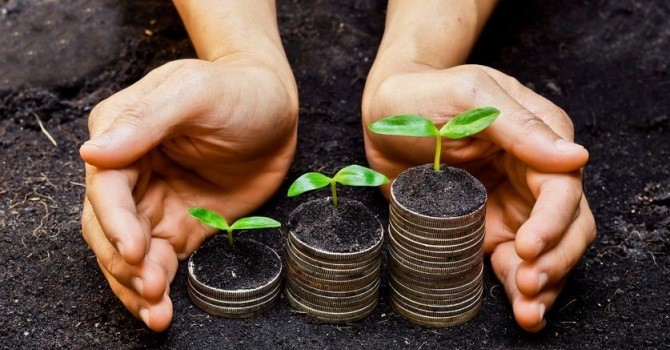 July 28, 2014
by Jeff Allan
Much has been made about corporate governance?or lack thereof?within Japanese companies. Governance and the lack of a shareholder-oriented culture has been a topic of concern by foreign institutional investors for the greater part of the last two decades. The topic has especially heated up since the launch of Prime Minister Shinzo Abe's aggressive economic initiatives, popularly as Abenomics.
The third arrow of Abenomics centers on structural reforms meant to shore up Japanese business, while making Japan a more attractive destination for foreign investment. The push to appoint external directors to the boards of publicly-traded companies has been one of the most visible of these initiatives. In lock-step with that thinking, Japan has recently launched what has come to be known as the Japan Stewardship Code.
Inspired by the UK
The code is modeled after the United Kingdom's Stewardship Code, which was drafted in 2010 in an effort to avoid a repeat of the factors that helped lead to the 2008 financial crisis. Both the UK and Japan versions of the code have the overarching goal of helping institutional investors to gain a better understanding of the management of companies they invest in. Also as in the UK, the new code is operated on a "comply or explain" basis.
The code, although not legally binding, is seen as a way for institutional investors to better reflect their opinion to corporate management, while also improving corporate governance. The Japanese government believes that this will spur companies to stop hoarding large reserves of cash, and instead direct it toward capital spending. This strategy, they hope, will lead to better dividends and an increase in market activity that will eventually benefit everyone.
The Seven Points
Japan's Stewardship Code contains seven points meant to guide institutional investors in their role as stewards for the companies that they own and invest in. The rules go far to encourage communication between institutional investors and management, particularly on matters that might safeguard the shareholders' best interests:
Principles for Responsible Institutional Investors
Institutional investors should have a clear policy on how they fulfill their stewardship responsibilities, and publicly disclose it.
Institutional investors should have a clear policy on how they manage conflicts of interest in fulfilling their stewardship responsibilities and publicly disclose it.
Institutional investors should monitor investee companies so that they can appropriately fulfill their stewardship responsibilities with an orientation towards the sustainable growth of the companies.
Institutional investors should seek to arrive at an understanding in common with investee companies and work to solve problems through constructive engagement with investee companies.
Institutional investors should have a clear policy on voting and disclosure of voting activity. The policy on voting should not be comprised only of a mechanical checklist; it should be designed to contribute to the sustainable growth of investee companies.
Institutional investors in principle should report periodically on how they fulfill their stewardship responsibilities, including their voting responsibilities, to their clients and beneficiaries.
To contribute positively to the sustainable growth of investee companies, institutional investors should have in-depth knowledge of the investee companies and their business environment and skills and resources needed to appropriately engage with the companies and make proper judgments in fulfilling their stewardship activities.
* Source: Japan Financial Services Agency
The code also sets out voting disclosure rules, which is particularly notable considering that some institutional investors have previously resisted such moves. These provisions allow for better transparency and monitoring of institutional investor actions on behalf of the funds they manage.
As noted by Japan's Financial Services Agency (FSA), they anticipate that the rules will help drag corporate Japan out of the "deflationary mindset" where holding onto cash and bonds was seen as a prudent strategy.
The Effect of the Stewardship Code
Historically, institutional investors have been hesitant to act when earnings turned south at Japanese companies because they were bound by a variety of cross-shareholding relationships. Aside from the obvious conflict of interest, these ties meant that aggressive actions directed toward one company could create a butterfly effect that carried over to partner companies, where these institutional investors also had interests. The Nikkeirecently described these type of institutional investors assilent investors, due to their unwillingness to act on the behalf of better returns.
Long a point of contention, these type of arrangements made it difficult to attract foreign capital due to the lack of openness and transparency. General sentiment seems to be that the new Stewardship Code will help alleviate the situation. Excitement about the code's prospects is regarded as at least partly responsible for an influx of US $142 billion in new foreign capital during 2013.
Combined with other aspects of Abenomics' structural reforms, such as the call for external directors, the Stewardship Code stands a good chance of helping reshape the face of Japanese enterprise, increasing competitiveness and profitability. This is a massive shift from historic corporate policies that placed the needs of customers, suppliers, and lenders far above those of shareholders.
Widespread Support
The Stewardship Code is already seeing widespread support by a large base of institutional investors. As of this writing, nearly 130 institutional investors have adopted the Stewardship Code, according to FSA. This accounts for a large number of asset managers, pension funds, insurers, and trust banks with investments in Japan.
That list includes the massive Government Pension Investment Fund (GPIF), whose AUM is US $1.26 trillion. GPIF is the largest institutional investor to have adopted the code. GPIF plans to draft policies that will allow it to better monitor and manage the companies it is invested in, with an eye toward improved profitability, higher stock prices, and increased returns.
Overseas investors have also been receptive to the code. In 2013, these investors were responsible for roughly US $148 billion in Japanese stock purchases on a net basis, according to data from the Nikkei. Those who have adopted it include the Fourth Swedish National Pension Fund and the British Railway Pension Trustee Co Ltd.
The FSA noted that traditionally, communication between Japanese corporate management and their investors has been difficult. There is genuine hope that the Stewardship Code will help alleviate this over the short term, while improving the situation between institutional investors and the companies they invest in, over the long term.