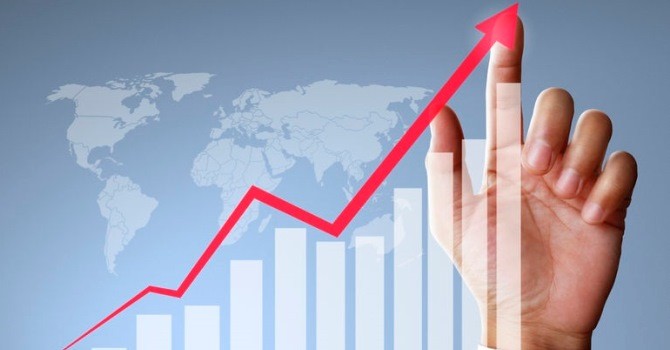 July 14, 2014
by Jeff Allan
Conventional wisdom ? and a plethora of analysts ? tell us that emerging markets are the place to be for rapid growth. The reality, however, is that slowing growth, currency volatility, and rising interest rates have put a damper on the optimism many fund managers previously held for these markets. Starting in 2013, impressive performance by the small cap sector had further displaced much of the allure once reserved for emerging markets. Japanese small caps have led this charge by offering earnings-driven performance that far surpasses Topix and the Nikkei, while remaining the most undervalued asset class worldwide.
Seeking Safer Growth
Bloomberg notes that geopolitical risks are having an adverse effect on investor sentiment. Bloomberg's data shows that as of March, emerging market ETFs had lost about 10 percent of their total assets, down to $93 billion for 2014, surpassing withdrawals for all of 2013. By all accounts, most of that has moved to other funds across Asia, Europe, and the US.
Of specific interest has been the small cap sector because of the greater potential for earnings growth than their large cap counterparts possess. Analyst estimates put long-term earnings-per-share for European and US small caps at 11.7 and 13.4 percent respectively. The real stars of the show though are Japanese small caps, which have a long-term earnings-per-share estimate of 14.9 percent. In contrast with emerging markets' projected 12.9 percent earnings-per-share, small cap shares in Japan are offering greater growth without the geopolitical risks inherit in developing markets.
The Broader Japanese Market
It is no secret that the Japanese market has made remarkable progress over the previous 15 months. Japanese Prime Minister Shinzo Abe's initiatives, aimed at stimulus and structural reform ? and more commonly known as "Abenomics" ? have gone far to spur interest in long-forgotten Japanese markets, making them among the best performing of 2013. Although some of that buoyancy has eased due to a bout of profit-taking, most analysts remain optimistic. The weaker yen has advanced Japan's export-oriented large caps, leading many investors to follow the ever-reliable strategy of focusing on this segment. As a result, the sector is starting to look crowded, limiting potential returns.
As noted recently by Financial Times writer Ben McLannahan, investors who seek greater returns, beyond merely beating the index, need to look past the Toyotas and Toshibas, to the approximately 3,500 companies listed under them.
Anatomy of the Japanese Small Cap
Unlike its export-oriented counterpart, the Japanese small cap tends to be more domestic-oriented. With less susceptibility to fluctuations by the yen, and a greater reliance on the health of the domestic economy, the policies of Abenomics have already had a powerful impact on Japanese small caps.
In October 2013, S&P Capital IQ stated in the Wall Street Journal that monetary policy and stimulus have already factored into Japanese markets, leaving only structural reforms left to follow. Although all Japanese stocks stand to benefit from these structural reforms, it is the Japanese small caps that would likely benefit most.
Despite the profit-taking that has hit other parts of the Japanese market, the small cap sector continues to perform strongly. The IMA Japanese Smaller Companies sector had average returns of nearly 35 percent for 2013, with similarly impressive results for the first two months of 2014. S&P Capital IQ expects 13 percent growth over the coming year for Japanese small caps, compared with 10 percent for large caps.
Adding to the appeal, the Japanese small cap sector remains undervalued. Analysts estimate that roughly half of the companies listed on the JASDAQ trade at less than break-up value, while around 12 percent of those companies are trading below balance sheet gross cash levels.
Analyst Coverage
For all of the opportunity presented by Japanese small caps, analysts cite the fact that many index mutual funds and ETFs lack any exposure to the sector. Part of that may be due to an absence of research coverage. The bottom 70 percent of the Japanese market, as ranked by capitalization, often has no analyst coverage. This can make it difficult to understand Japan's small cap sector.
This lack of analyst coverage, ironically, can work to a fund manager's advantage. As a portfolio specialist with T. Rowe Price's International Discovery Fund noted to the Wall Street Journal, since analysts do not cover many of these Japanese small caps, it is actually quite easy to find opportunity.
Contributing Factors
It is clear from the information presented in this article that Japanese small caps represent an excellent opportunity for fund managers to realize long-terms earnings growth, when compared to other sectors, both inside and outside of Japan.
As explained by Brooks Macdonald's Gemma Godfrey, the lack of analyst coverage presents significant opportunities for mispricing. In addition, over $100 billion in M&A activity during the last year points to consolidation, restructuring, and reform. Lastly, she noted that earnings are mostly driving this Japanese small cap rally, which is in contrast with the broader activity of the Japanese market, especially as witnessed throughout 2013. CNBC's Josh Brown also notes that 90 percent of Japanese small caps are yielding more than the 10-year Japanese Government Bond.
Going long on Japanese small caps can be a prudent strategy with the caveat that fund managers are able to identify the best deals. Analysts point to companies in the finance, insurance, real estate, construction, and infrastructure sectors as the ones to watch among Japanese small caps. These companies are tied to domestic demand and less influenced by export activity.