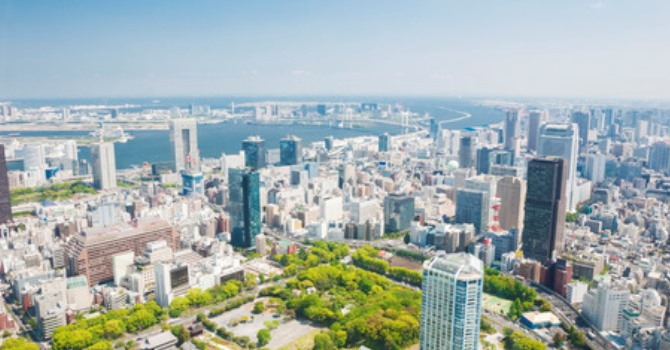 February 13, 2018
by Noriyuki Morimoto
Jimbocho is a district in central Tokyo. It is just north of Otemachi, a beautiful area with many high-rise office buildings facing the imperial palace: scenery that can be proudly presented to the world. No wonder that it fetches the highest rents in Tokyo.
Meanwhile, Jimbocho is known for streets full of used bookstores. It looks like the type of commercial district that exists all over Japan: many small, low buildings remain in the area, with only a few large office buildings. However, the district is in central Tokyo all the same, offering very convenient transportation, including access to subway lines. Moreover, or despite of those facts, rents are low: not in absolute terms, but relative to the value it offers. How can that be said?
Starting from Otemachi and heading north to and beyond Jimbocho, the farther you go from the center of Tokyo, the lower rents become. But the decline is not directly proportional to the distance. While there is a large gap in the rents in Otemachi and Jimbocho, the decline is much smaller even if you go much farther up north from Jimbocho. When you depict the changes in a graph, a steep cliff appears between Otemachi and Jimbocho, and from the bottom of the cliff, there is only a gradual downward slope.
While Otemachi and Jimbocho have little difference in terms of convenience, rents are much lower in the latter. Farther up north from Jimbocho, while rents do not differ much, the level of convenience declines dramatically. Therefore, judging from the relation of price and quality, we can say that Jimbocho is a bargain?high quality and low price?as opposed to the area north of Jimbocho, where lower prices only match the quality of what you get.
The basics of investment is to grasp the value of what you invest in: to find what is underpriced. A company that runs an investment business should follow that principle and base itself in such a location. That's why our office is located in Jimbocho.
Profile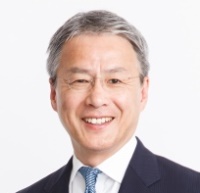 Noriyuki Morimoto
Chief Executive Officer, HC Asset Management Co.,Ltd. Noriyuki Morimoto founded HC Asset Management in November 2002. As a pioneer investment consultant in Japan, he established the investment consulting business of Watson Wyatt K.K. (now Willis Towers Watson) in 1990.